NORTH SOUND, Antigua,  CMC – Guyana Jaguars defeated United States Cricket by eight wickets in the seventh game of the Regional Super50 at the Vivian Richards Cricket Ground here Friday.
Scores:
USA CRICKET 188 for eight off 50 overs (Xavier Marshall 51, Elmore Hutchinson 45, Mrunal Patel 43; Veerasammy Permaul 2-29, Keemo Paul 2-32)
JAGUARS 191 for two off 32.2 overs (Shimron Hetmyer 103, Leon Johnson 50 not out)
Scoreboard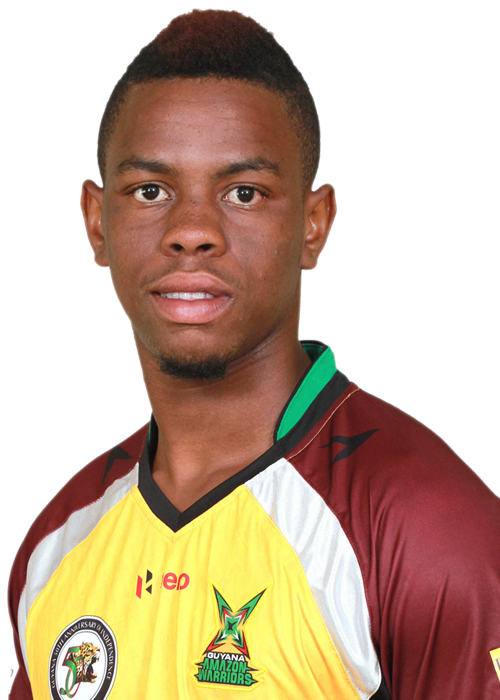 USA
S Sohal c wkp Bramble b Paul 0
J Malhotra c Hetmyer b Reifer 0
X Marshall c Hetmyer b Permaul 51
*+I Khaleel c Hetmyer b Reifer 0
T Patel b Pestano 16
R Silva c Hetmyer b Permaul 3
M Patel not out 43
U Rafiq lbw b Bishoo 0
E Hutchinson c Chanderpaul b Paul 45
Extras (b2, lb6, w21, nb1) 30
TOTAL (8 wkts, 50 overs) 188
Fall of wickets: 1-0, 2-1, 3-10, 4-70, 5-79, 6-96, 7-99, 8-188.
Did not bat: S Netravalkar, N Kenjige.
Bowling: Paul 8-1-32-2, Reifer 8-1-43-2, Pestano 7-1-19-1, Rutherford 7-1-42-0, Permaul 10-1-29-2, Bishoo 10-1-15-1.
JAGUARS
C Hemraj c Silva b Hutchinson 7
S Chanderpaul ret. hurt 8
S Hetmyer c Marshall b Netravalkar 103
*L Johnson not out 50
R Reifer not out 11
Extras (b1, lb7, w3, nb1)12
TOTAL (2 wkts, 32.2 overs) 191
Did not bat: +A Bramble, K Paul, S Rutherford, C Pestano, D Bishoo, V Permaul.
Fall of wickets: 1-19, 2-167.
Bowling: Hutchinson 6-0-14-1, Netravalkar 10-0-46-1, Rafiq 6.2-0-38-0, Silva 4-0-23-0, Patel 4-0-30-0, Kenjige 2-0-32-0.
Result: Jaguars won by eight wickets.
Toss: USA.
Umpires: J Williams, L Reifer Jr.
Comments

HARARE, Zimbabwe, CMC – Former West Indies coach Phil Simmons is heading back to the ICC World Cup but this time with Afghanistan, and says the Asian outfit will be working on a few surprises over the next few months in preparation for the showpiece next year.

If you are a fan of explosive rugby action, then the National Park is the place to be today to witness the Guyana Rugby Football Union (GRFU)/Hairoun Beer Sevens tournament.

Ramesh Narine guided Floodlights Masters to a 12-run victory over nemesis Regal Masters in the Masters Over-45 year old final of the 2018 Orlando Cup, which ended last Sunday at Hogshead Park, Florida.
In an effort to help offset expenses for the CARIFTA Games Track and Field team destined for The Bahamas, members of the Guyana Community of Service (GCS) will once again be hosting fund raising activities today at Payless Variety Store on Wellington Street and the Giftland Mall at Pattensen.

BRIDGETOWN, Barbados, CMC – West Indies all-rounder, Dwayne Bravo, has refuted international media reports suggesting he is actively seeking a return to the regional side for next year's World Cup in England.