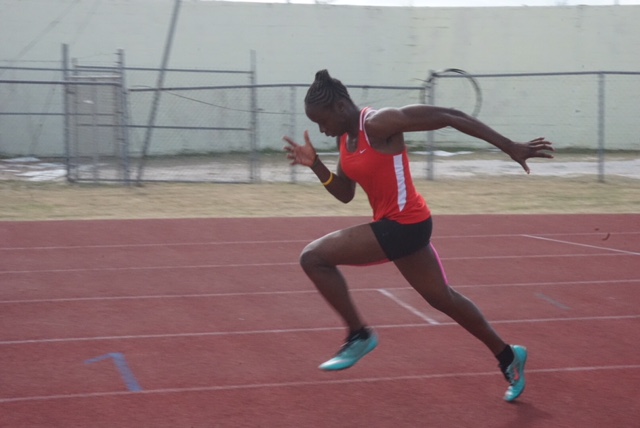 Guyana and the Caribbean's elite U-17 and U-20 Track and Field athletes will blaze into action tomorrow to compete in the Flow CARIFTA Games, the Region's premier annual athletic meet.
The three-day event which is in its 47th edition, will see 26 territories, including 15 Flow markets, competing in a range of 21 track and field events at the Thomas A. Robinson National Stadium here in Nassau, Bahamas.
Guyana, which has fared well at the Games for well over the years, won a record eight last year. That medal count comprised of four gold medals, a silver and three bronze.
The first Guyanese athletes scheduled to be in action on the track are Kenisha Phillips and Onasha Rogers. Phillips and Rogers will be in action in the Girls U-20 100m heats.
According to the tentative schedule of events, that race is scheduled to start at 9:20 am. Opening day will feature some 20 finals, including the 100-metre and 400-metre finals in all age groups.
The first round of the 100-metre dash is set to start at 9:20 am with the Girls' Under-18 event, while the opening round of the 400 is down to start at 10:20 am with the Girls' Under-18 event.
All finals in the 100 metres and 400 metres will take place this afternoon. The day will also feature the 1500-metre finals.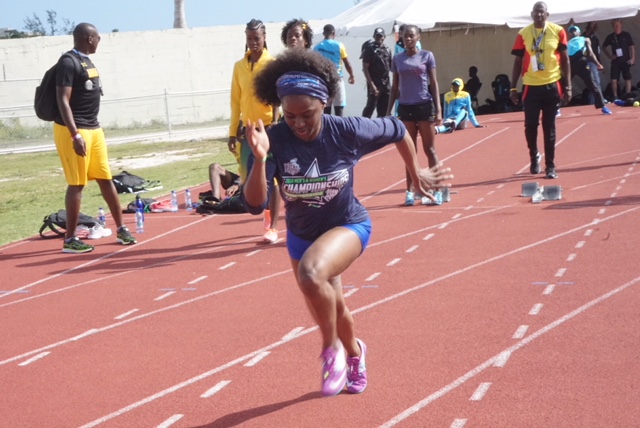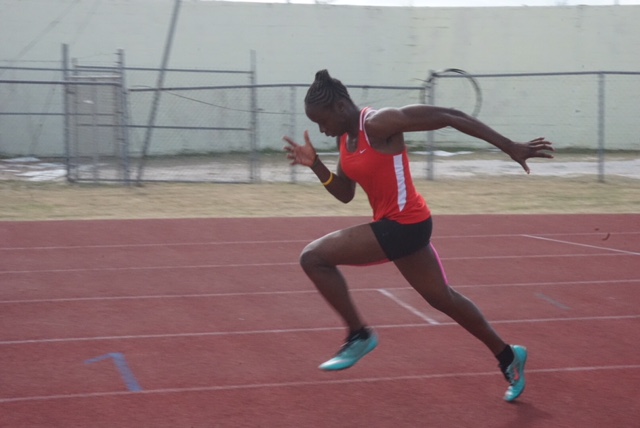 Coaches of the 18-member outfit, Moses Pantlitz and Niall Stanton when interviewed were upbeat about the chances of the athletes returning with hardware.
Pantlitz and Stanton noted that South American Youth Games 400m gold medalist, Deshanna Skeete (U17 200 and 400m) along with last year's CARIFTA Games gold and bronze medalist, Chantoba Bright (long and triple jump) and 2017 World Youth 400m silver medalist, Daniel Williams have realistic chances of finishing on the top podium step.
He also noted that debutants, Murphy Nash and Shaquka Tyrell can spring upsets. The explosive duo, Phillips and Rogers could also potentially be in the medal mix.
The full squad reads:
Chantoba Bright (Long Jump Girls U 20)
Daniel Williams (200m and 400m Boys U 20)
Tremayne Brown (Long Jump U 20)
Deshanna Skeete (200m and 400m Girls U 17)
Shaquka Tyrell (1500m Girls U 17)
Murphy Nash (3000m Boys Open)
Onasha Rogers (100m Girls U 20)
Avon Samuels (200m and 400m Girls U 20)
Claudrice McKoy (1500m U20 and 3000m Open)
Katriel Perreira (400m U20)
Kenisha Phillips (100m and 200m Girls U 20)
Princess Brown (Triple Jump Girls U 17)
Joanna Archer (800m and 1500m Girls U 20)
Kezra Murray (800m U 20)
Torique Boyce (High Jump Boys U 20)
Anthony Williams (Long and Triple Jump Boys U 20)
Cordell Charles (1500m U 17 and 3000m Open)
Kissanna Glen (800m and 1500m U 17)
CARIFTA runs entirely under IAAF rules and has produced World Record holders, Usain Bolt, Darrel Brown, World and Olympic Champions such as Veronica Campbell-Brown of Jamaica, Kim Collins of St Kitts-Nevis and Pauline Davis-Thompson of the Bahamas, Alleyne Francique of Grenada and Obadele Thompson of Barbados.
Meanwhile, Minister of Social Cohesion, Dr. George Norton along with President of the Athletic Association of Guyana (AAG), Aubrey Hutson arrived here in The Bahamas on Thursday to make their bid for Guyana to the host the CARIFTA Games in 2020.
"Cabinet has given us the nod to host CARIFTA 2020 in Guyana and we will make the very best pitch at the Congress on Monday" said Hutson.
Once NACAC green lights the bid, Guyana will be hosting the annual fixture which will be in its 49th edition.
Said Hutson yesterday "The Minister (George Norton) likes the idea of us bidding and I know there are some cabinet members who are very enthused."
The bidding process comes just nine months after Guyana successfully hosted the South American U-20 Championships.
Meanwhile, 18 local athletes have been selected to represent Guyana at the Games this Easter weekend. The event takes place today through Monday at the Thomas A. Robinson National Stadium.
This year's Games will see the Bahamas hosting 26 territories and 500 athletes.
Around the Web