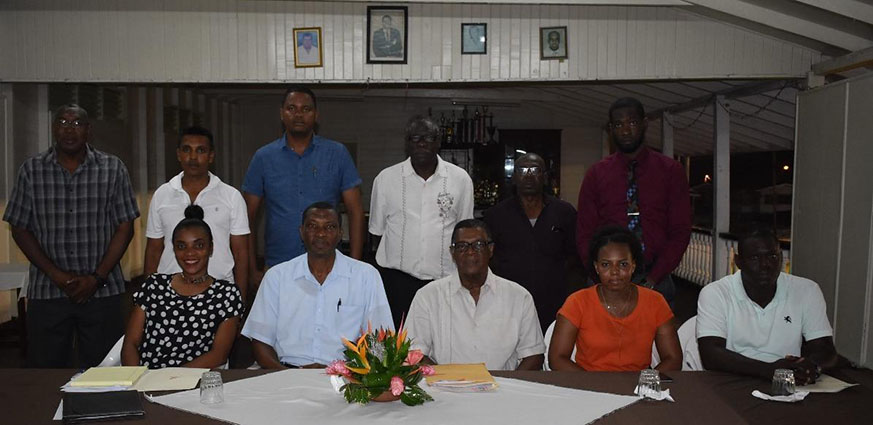 'Let these men go on,' were the murmurs on Thursday evening as former West Indies all-rounder Roger Harper was elected president of the Demerara Cricket Club (DCC) at the club's pavilion.
Harper was unchallenged for the post and replaced Patrick Harding in an exchange of roles as Harding now serves as the first vice president.
Also returning to the executive committee were Lawrence Smith and Dennis Squires who were returned as second vice president and club captain respectively.
Dionne Cush – Barnwell also found her way back on the committee only this time in a different capacity. She previously served as a committee member but was on Thursday evening elected unopposed for the post of indoor captain, replacing Troy Halley.   Mahindra Jaikarran, who previously served as a committee member, is now the club's secretary, replacing Reginald Brotherson A.A.
The club's new treasurer is Ullanda Wiltshire while Royston Alkins is one of the fresh faces on the committee and will serve  as assistant secretary/treasurer.
Veteran journalist Adam Harris also returned unchallenged as the club's Public Relations Officer (PRO).
The membership also elected Mark Harper, Paul Wintz, Halley, Brotherson and Rudolph Calendar as the club's  committee members.
Roger Harper, in his victory speech appealed to the membership for their support to take the club to higher heights and for cricket and cricket alone to be the focus.
"While the club is known as the home of legends, we should return to making legends with cricket the main focus," Harper, a legend in his own right, impressed upon the membership.
Around the Web