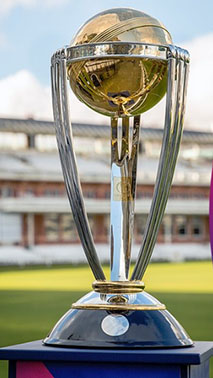 BRIDGETOWN, Barbados, CMC – West Indies captain Jason Holder has stressed the importance of a strong start to next year's World Cup in England, especially with the change of format in the competition.
For the first time since the 1992 edition, all 10 teams will play each other in the preliminary round, with the top four qualifying for the all-important semi-finals.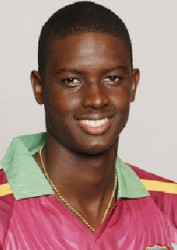 In the last two World Cups, the preliminary round was divided into two groups with the top four teams from each group progressing to the quarter-finals. Previous tournaments also involved separate groups in the preliminaries and a Super Six or Super Eight second stage.
"I think the format is interesting. I guess it is one we've got to adjust to and just find a win early up in the competition," Holder told reporters here as he looked ahead to the May 30 to July 14 showpiece.
"I think it is always important to start the competition with a win and I think once we start with a win, it will ease the pressure off going into the end of the tournament. We're going to focus primarily on starting well.
"I think preparation is obviously key, and getting into the tournament and having ourselves at peak performance by the time we start our first few encounters, and I think once we get past those, we can head deeper and deeper into the tournament."
West Indies have difficult opening fixtures, beginning their campaign against Pakistan on May 31 in Nottingham before taking on reigning world champions Australia at the same venue on June 6.
Four days later, they clash with South Africa in Southampton and then face a tricky assignment against hosts England on June 14 also at the Hampshire Bowl.
Holder said he was aware the Windies were underdogs for the event but was comfortable with that label.
"Funny enough we went into the World Cup qualifiers being the favourites and now we've qualified for the 2019 World Cup, I guess we're underdogs at this current time," he noted.
"So for us, it's just keeping our underdogs tag and going into upset some of the bigger teams."
Two-time World Cup winners, the Windies have struggled internationally in recent years and their lowly one-day ranking – they sit ninth in the world – resulted in them being forced to play the likes of Papua New Guinea, United Arab Emirates and the Netherlands in a the Qualifiers in Zimbabwe last month, in order to reach the World Cup.
But Holder said having to go through the qualifiers would serve as a special motivation for the Caribbean side next year.
"I think this is very special for us seeing it was the first time we have had to play a qualifying stage to get to the actual World Cup and at that point, many people didn't think we would be able to qualify and there were obviously some doubters," he pointed out.
"It's good proving them wrong and giving ourselves a really good chance to win the 2019 World Cup and our third World Cup."
Around the Web