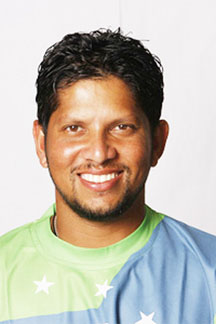 Former West Indies skipper Ramnaresh Sarwan came out swinging against President of Guyana Cricket Board (GCB), Fizul Bacchus for casting culpability on West Indian fast bowler Ronsford Beaton for being called for throwing by the International Cricket Council (ICC).
On Tuesday, the ICC issued a release indicating that the 25-year-old has failed an independent assessment and will not be permitted to bowl in international cricket.
Subsequently, Bacchus criticised his fellow Essequibian when interviewed by the Guyana Chronicle newspaper, and was quoted as saying, "It's simple. Beaton never listened to the Essequibo Cricket Board or the Guyana Cricket Board. You can't talk to Beaton. He never listens to anyone. He's just not a disciplined player."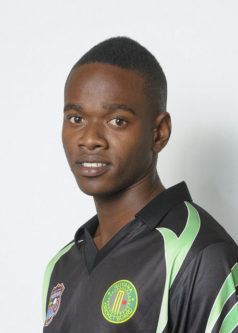 His comments sparked outrage on social media, prompting Stabroek Sport to reach out to Sarwan, who is Beaton' former Captain and roommate, for his reaction to the fiasco.
"It's sad and disappointing that such a talented young man has to experience something like this," Sarwan remarked, referring to Bacchus' comments regarding Beaton's suspension.
"Hopefully he would get it right, so that he can continue playing and to follow his dream which is to play for the West Indies," the 37-year-old added.
Sarwan, who led Beaton during his initial playing days for Guyana, noted that he was instantly impressed by Beaton's general attitude towards the game.
"I've had the privilege to play and to room with him and with my experience, he's been a very hard-working young man over the years when I've been around.
"I think his attitude has been really good and he's tried to improve not only as an individual, but as a player and I think that was one of the reasons Trinidad picked him [in CPL] and it was just wrong for the so-called President to kick him while he's down."
Sarwan also had some advice for Bacchus.
"I think before Mr Bacchus tries to criticise young Beaton, he should try to encourage him, and also he needs to try and straighten out that illegal Guyana Cricket Board that he's acting on rather than trying to kick a young man down who has a whole heap of potential."
Sarwan gave kudos to West Indies Cricket Board for calling Beaton up for a fast bowling camp, albeit belatedly, describing that move as necessary for the young man at this juncture of his career.
"Give credit where it's due, the fact that they have called him is a move to try and correct him.
"It's better late than never, it should have probably been addressed earlier because I think it was questioned before, but nevertheless, the effort…by calling him to a camp, is a step to try and assist him, and that is why such a statement from Mr Bacchus is very disturbing."
In offering words of encouragement to young Beaton, Sarwan said that life is full of adversities and that he should hold his head up high while continuing to work hard to revive his career.
Around the Web