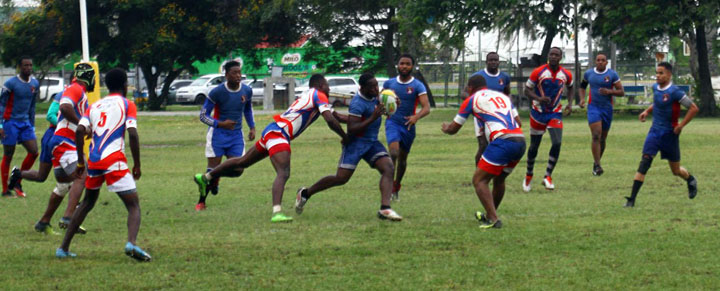 The Pepsi Hornets must be licking their wounds after suffering a stinging 19-20 defeat at the hands of the Police Falcons yesterday when the Bounty Farm 15s League continued at the National Park.
The Falcons made up of young, inexperienced ruggers extended the Hornets losing streak to three in as many matches as they continue to try to earn their stripes on the field.
The latest loss for the Hornets outfit which is made up of several former or current national players was the most embarrassing one for the season as the Falcons have only recently started to cut their teeth in organized rugby.
Tries by Kareem McKenzie, Rashad Butcher and Lionel Holder engineered the Falcons' biggest win since the club was formed. Holder also recorded a penalty.
Elwin Chase' two tries and a try and two conversions off the boot of former national captain, Ryan Gonsalves were not enough for the Hornets to save face.
The League continues today with the Guyana Defense Force taking on the Panthers. This should be fun.
Around the Web