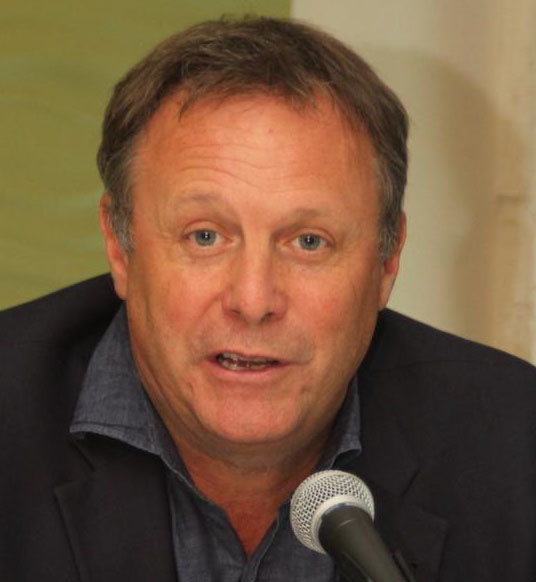 Chief Operating Officer (COO) of the HERO Caribbean Premier League (CPL), Pete Russell believes that the league is not just about cricket but one which holistically involves every aspect of Caribbean Culture.
"It is not just about cricket but everything that goes on around it… fans come out and support their team and the smile on their faces, especially if Guyana wins and it's about having a good time," Russell said earlier this week when Guyana was announced as the host venue for the two Playoff games in addition to five home matches.
According to Russell, there are too many leagues popping up without getting the requisite permission to host those leagues.
With CPL, the brand has been built and now with over 200 million followers worldwide, it is bigger than Australia's Big Bash, said Russell.
"We know that it's the second biggest event in India not just because we got West Indian players who are strong IPL [Indian Premier League] players but it's the atmosphere, they know what they're going to get. So you turn on a Big Bash game yeah, it's a nice experience but it's not like CPL, Big Bash is very much about kids and family we are very much about the party so it's a very strong brand… so we try to get the best players in the world to come down and they will not only because it's a good tournament but why wouldn't you want to come down to the Caribbean?" Russell said.
CPL, now in its sixth year will have more games in Guyana than previous years with fans getting in on the action as well.
Russell disclosed that there will be the return of the one handed catch for fans as well as a lot more interactions with fans through sponsors.
"We are going to do a lot more in terms of fan engagement, the one handed catch is back, there will be a lot more interactions with fans through our sponsors so you turn up to the game and it's going to be the same vibe."
The biggest party in sport as it is dubbed, gets underway from August 8 through to September 16.
Around the Web