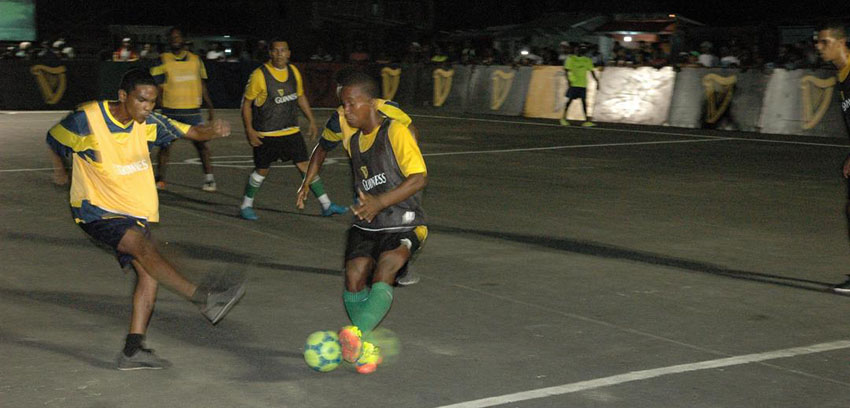 With the two remaining semi-final berths up for grabs, the Haslington Market Tarmac will come alive tonight when the Guinness 'Greatest of the Streets' National Championship commences with eight matches.
Georgetown teams will invade the East Coast facility as they seek to secure their passage to the finals night on August 4th at the National Stadium, Providence.
Two Linden teams have already sealed places in the semi-final round following victories for defending champion Dave & Celina's All-Stars and Silver Bullets.
As such, the battle lines have been drawn, with a mammoth crowd expected to descend on the venue to support their villagers against the teams from Georgetown and Berbice.
In the opening fixture at 19:00hrs, Paradise will lock horns with Buxton Diamond while the second fixture will pit Bent Street against Melanie-B at 19:30hrs.
At 20:00hrs, the nation's leading street unit Sparta Boss will lock horns with Berbice champion and newcomer Trafalgar, in what promises to be an open clash.
The final match of the first round will witness Georgetown winner Gold is Money opposing East Coast victor Uprising from 20:30hrs.
This will be the second meeting between Eats Coast and Georgetown teams, with a clear favourite unable to be selected for the clash, as both teams are very capable of securing a positive result.
According to an official release from the coordinators Three Peat Promotions, "With the country celebrating Emancipation Day and the fact that it is a Public Holiday, the venue is expected to be jam-packed as the best teams from the East Coast look to defend home turf against the best Georgetown has to offer.
"What is most certain is that the East Coast fans are usually unapologetic for their partisan support so the visitors will have to ensure that their contingent of fans are present to rally with them in their quest to advance.
No quarters will be given and none will be asked as battle lines are drawn for the last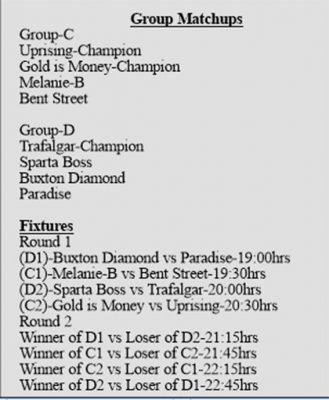 two spots in what has undoubtedly developed into the most popular street-styled tournament in the country."
Following the conclusion of the first round of matches, a 15 minute interval will occur. This will be followed by the second round of matches as teams aim to secure the necessary points to seal their place in the semi-finals and final set for August 4th at the National Stadium.
The organisers have agreed to have some amount of seating accommodation at the National Stadium, a new development from previous years. Fans will be treated to a secure and accommodating atmosphere and venue unlike previous editions as the company aims to build on the format. Below features the complete fixtures and group assignments.
Around the Web