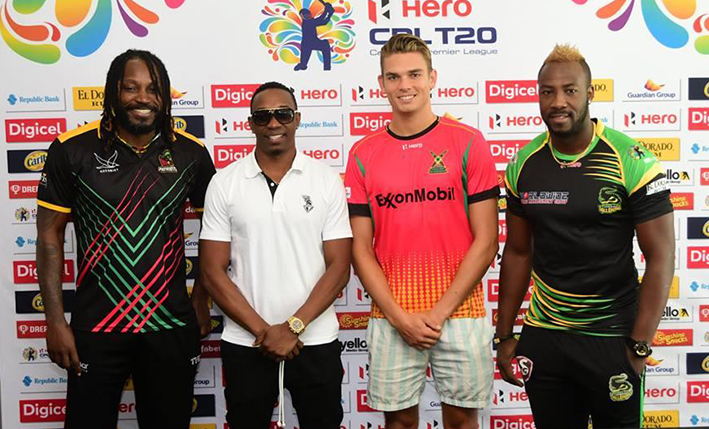 With the final four teams already decided, Guyana Amazon Warriors will battle Trinbago Knight Riders tonight at the Providence Stadium for a spot in the final of the 2018 HERO Caribbean Premier League (CPL) while in a do-or-die encounter, the St. Kitts and Nevis Patriots and Jamaica Tallawahs will square off in the second play off tomorrow at the same venue.
The four respective captains sat down for a conference before the business end of the tournament got underway with all expressing their pleasure of making it to this round while assuring of some exciting cricket. Coming off of a sensational win on Sunday against Knight Riders, Warriors captain, Chris Green, acknowledged that their opponents tonight have been the in-form team of the tournament, having played good cricket all season.
However, the 24-year-old stated that the Warriors are high on confidence after the win but are wary of the fact that their opposition made a few changes to their regular XI.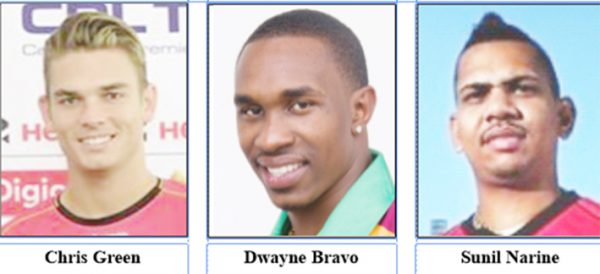 "We take a lot of confidence after last night but we know going into tomorrow's clash they are going to make some changes with some of the guys they rested last night," Green said.
He explained it meant a lot to have the home support and promised to be an exciting clash again with Chief Executive Officer of CPL Damien O'Donohoe noting that the crowd from Sunday's clash was the most remarkable crowd in CPL history.
Meanwhile Green's opposite number, Dwayne Bravo, said that the changes weren't experiments but rather the opportunity to rest some of the players since the tournament was hectic and long.
"I wouldn't say experiment. We rested two of our key players Ali Khan and Sunil Narine. As I said it was a hectic season and is good to give these players especially our bowlers a rest. We have Kevon Cooper, Nikita Miller who are seasoned campaigners as well so I wouldn't say was an experiment," Bravo reiterated.
Congratulating the teams on making it this far, Bravo stated that they all deserved to be there adding that it was exciting that they did not know who will win the title with all teams having good players and match winners.
The all-rounder said that it was a tough tournament despite finishing in the top two.
"The luxury of finishing one and two you have two chances at the same time but that doesn't give you the right to make it to the final because you can easily have two bad games," he said. Looking at Sunday's game, Bravo said: "We always wanted to win the game, it was difficult to defend 150 but very disappointed they get it in 14 overs but having said that it is all done and dusted now we are on top of the table despite what happened last night, it's a fresh start and a new tournament so it all boils down to who holds it more will do well."
With the Patriots and Tallawahs in a do-or-die game as only one will progress, Patriots captain, Chris Gayle stated that he was satisfied with where the team is at this point, notwithstanding "a lot of ups and downs.
"It's a fresh start for these four teams and the team of the moment will have a slight edge as well, I know we are playing third and fourth and one of us will have to leave unfortunately I will be playing against Jamaica but such is life," he said.
The Jamaican was confident that the top two finishers were not going to lift the title saying, "I can tell you this, it's going to be St. Kitts or Jamaica winning the Cup not Guyana, not Trinidad it's got to be Jamaica or St. Kitts."
Andre Russell, who is captaining the Tallawahs also shared his satisfaction at making it to this round.
Having only featured as captain this season, he said that it is a personal achievement for him.
But Russell is cognizant that that task gets tougher.
"I'm looking forward to an exciting game on Wednesday (tomorrow) against St. Kitts. It's not going to be easy from now, every game is a final so you got to approach it as a final," he declared.
Both matches will begin at 18:00hrs.
Around the Web