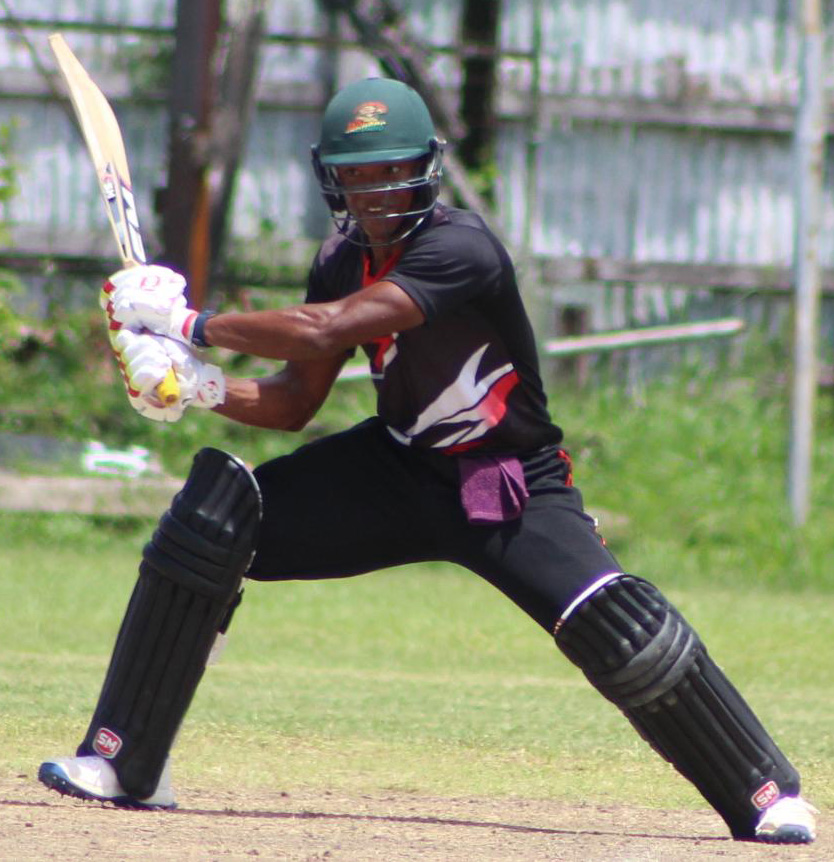 The whisper about 31-year-old Guyana Jaguars skipper Leon Johnson surrounds the difficulty he faces to break back into a West Indies team. 
 While some have argued that he was dealt a difficult hand at the time of his axing, Johnson has shown glimpses of individual brilliance on the regional circuit after that but lacked the level of consistency to force a recall. 
 But, have you seen him lately? 
 His form of late has been absolutely brilliant after returning from injury with scores of 70, 83 and 76 after his first three matches of the Guyana Cricket Board (GCB) one – day franchise league while his first failure – 6 – led to his side's humiliating defeat to Essequibo, yesterday. 
 Of keen interest, nonetheless, is the way he has gone about scoring his runs. He seems slightly more daring; executing reverse sweeps and slices over point for boundaries, and his trademark cover drive looks refined, a familiar reminder of his elegance of the past. 
 Not surprisingly, his recent success has not been without sacrifices. He is currently placing much emphasis on his fitness and diet and has worked with a few credited coaches to aid his turn around. 
 "I've changed a couple of things and done a lot of work with Coach Mark Harper, leading into the tournament," Johnson disclosed.
 Another mark of his consistency has been his remarkable effort to transform his body; almost helping him to peak after reaching his peak. 
"As you can see I'm looking lean, I've changed my diet, and I've lost a lot of weight and become a little bit stronger working with top end trainers as well.
 "I must also say that I did a lot of work with Mark Harper and with Jaguars' coaching staff and the dividends of the work is paying off now," he added.  Touching on his excellent form, and what it means for him heading into the fast-approaching Regional Super – 50, Johnson argued that it is ideal for his mental mind-state.  
 "It's [his form] good for my confidence," he said while adding: "leading up to the league I've had a few practice sessions with the national team and I have been hitting the ball well. We had some match scenarios and even there I was stroking them well.'' 
 "I didn't get a hundred today [Monday], but hopefully I can get it in the next game and a couple in the regional tournament as well."   Johnson is expected to lead Guyana who departs on Sunday for Trinidad and Tobago for this year's regional fifty overs tournament. 
Around the Web