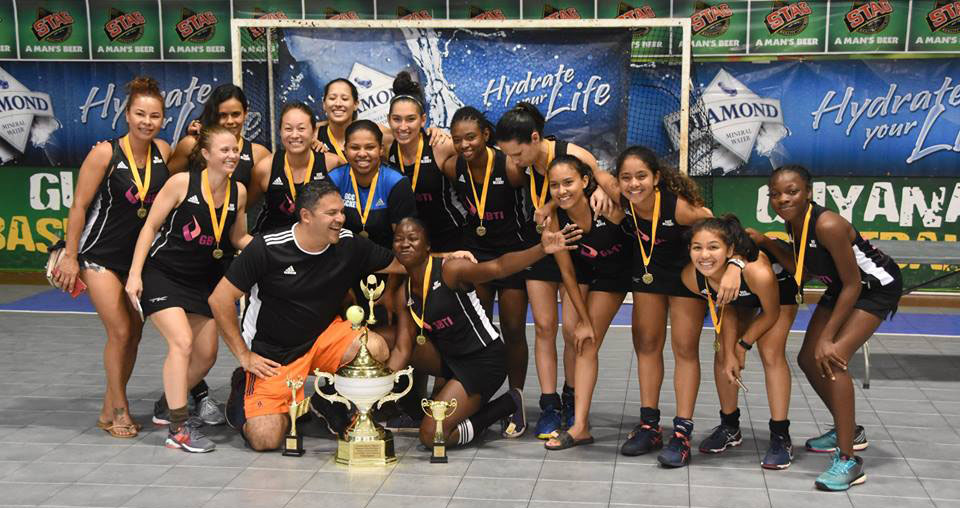 Guyana's male and female hockey teams are tentatively scheduled to visit Canada in 2019, a move which will ensure the continuity of the sport's development in Guyana. 
 This disclosure was made by President of the Guyana Hockey Board (GHB), Philip Fernandes at the conclusion of this year's Diamond Mineral Water Indoor Hockey Festival Sunday last. 
 "This is our last event (Diamond Mineral Water Indoor Hockey Festival) for 2018 and going into next year, we've been invited by Canada to bring a men's and women's senior indoor hockey national teams to compete against Canada and Belarus on the women's side and on the men's side, it's against Canada and Russia in tri-nation tournament so the focus now is on that to see if we can get it done," Fernandes explained.
 His comments came on the heels of Guyana's strong showing in this year's indoor hockey festival where eventual Champions Pepsi Hikers dethroned Trinidad's Queens Park to take their eight over title in the Festival.
 The President described the Hikers' efforts as nothing short of being "fantastic"; he praised the players, most of whom make-up the national team. 
 "This is the eighth time for Hikers, and they are really a fantastic team. They have some extraordinary talents on the team, and I think that they are showing that they are definitely one of the leaders in the whole PanAM region regarding indoor hockey for a club." 
 GBTI GCC, on the other hand, who retained the female title by defeating Trinidad's powerhouse Ventures also received commendation from the President. 
 He noted that the  achievements of the club, which he happens to coach, were even more satisfying since the title was retained on the back of gritty contributions from their seasoned campaigners like Sonia Jardine, Gabriella Xavier and Marazan Fiedtkou. 
 They were supported by a cadre of young players:  Sara Klautky, Makeda Harding, Abosaide Cadogan and Madison Fernandes. 
 The deliberate effort to blood those youngsters to expose them to such a high level of hockey will only augur well for their development and Guyana's medalling prospects at the next PanAm indoor tournament. 
 "It so important to expose our young players at this level and we took some of our more talented young players and we gave them a try, and they lived up to it by being good supporting players to the seniors," Fernandes said. 
 "Going forward", he added, "those players we would have been exposed for the very first time this year, will emerge as key players on this side, next year and the year after," Fernandes predicted. 
Around the Web