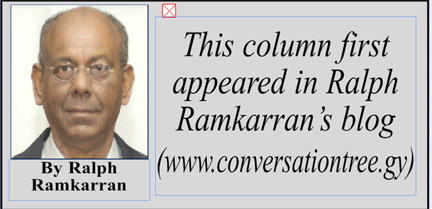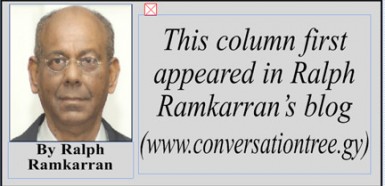 February is African History Month originally designated to coincide with the birthdays of Abraham Lincoln and Frederick Douglas on February 12 and 14 respectively. It is noted and marked in Guyana.
The African people of Guyana have contributed the most, not only to making Guyana the habitable place that it is, but also to the historical narrative of revolutionary resistance to oppression that is now our common heritage. This heritage bequeathed by our ancestors from Africa has inspired Guyana's quest for freedom and justice. While it is important to bring the story of Guyanese of African origin to public notice, as I have done in the case of Jack Gladstone and the pivotal role he played in the 1823 rebellion, there are many others from other countries who filled my teenage and early adult years and inspired me.
These include W E B DuBois, Paul Robeson, Nelson Mandela, Martin Luther King, Kwame Nkrumah, Jomo Kenyatta, Patrice Lumumba, C L R James, Marcus Garvey, Henry Winston, Malcolm X, George Jackson, Amilcar Cabral, Angela Davis, Walter Rodney, who came later, and many others. Forbes Burnham is an inspiration to a large number of Guyanese…..
To continue reading this article
Comments

At the invitation of the Chief Justice, Madame Roxane George-Wiltshire, I made the welcoming presentation on the occasion of the admission of four lawyers to the Inner Bar as Senior Counsel on Friday last.

With the production of 500,000 barrels a day for 300 days a year at US$40 a barrel, the annual income would be US$6 billion.

It is not known whether the post of Commissioner of Police, which has become vacant with the retirement of now former Commissioner, Seelall Persaud, will be advertised to facilitate applicants from Guyana and the Caribbean, or will be 'selected.' President Granger implemented that policy in relation to the posts of Chancellor and Chief Justice, for which he had argued forcefully as Leader of the Opposition.

The basis of Guyana's political outcomes has remained static for many decades. With deeply entrenched ethnic voting patterns, Indian Guyanese, originally constituting close to 50 per cent of the population, would always have the upper hand.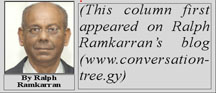 The power of the United Nations Secretary General (UNSG) to refer the Guyana-Venezuela Border Controversy to the International Court of Justice (ICJ, also known as the World Court) and the jurisdiction of the ICJ to entertain and determine the matter, both provided for by the Geneva Agreement, have been shockingly distorted by Analyst in a February 6 article in Kaieteur News entitled 'Recourse to the ICJ is on the basis of a consent regime.' He argues that the ICJ needs Venezuela's consent before it can exercise jurisdiction.