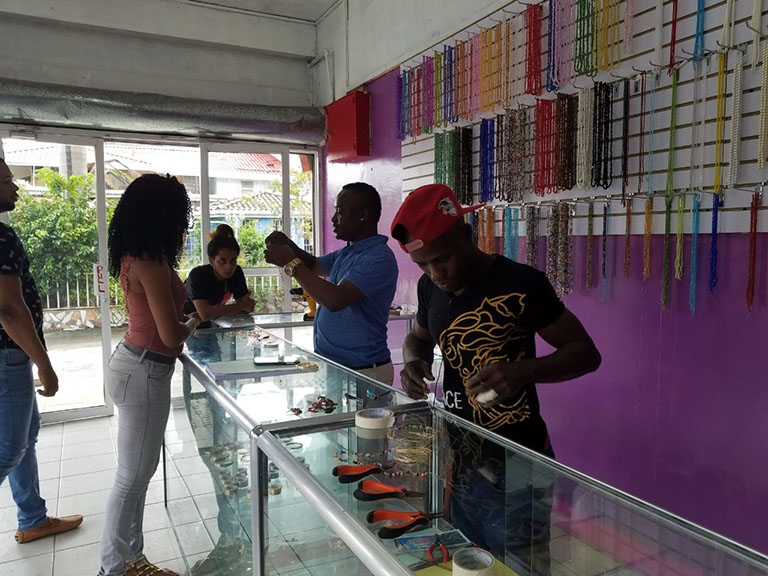 Authentic jewelry, handmade with stones and beads is accessible at the newly opened Divas Art and Craft Store located in the Avinash Complex on Water Street, which boasts of producing pieces that will last for a lifetime.
According to a press release from the establishment, it continues to excite its customers with the "clean finish and intricate styles" of its pieces.
"To guarantee ultimate customer satisfaction, management at this spanking new joint inculcate the use of 'non-fade' materials to ensure jewelry does not fade or change colour," the release said.
Interestingly, the establishment allows customers to place orders and have them done almost immediately; the customer can sit and wait for the order. The interior of the store is colourfully decorated and many of the store's unique pieces are on display.
"There are pieces there to suit any genre of society, and practically persons of any descent can be assured they will find something there to meet their needs," the release boasted.
The establishment's staff are trained to walk customers through selecting the correct pieces to produce the desired statement of the customer. Beads and precious stones are "transformed into breath-taking jewelry in shades of jade, turquoise, topaz, hazel, and hues associated with different moods," the release added.
Around the Web