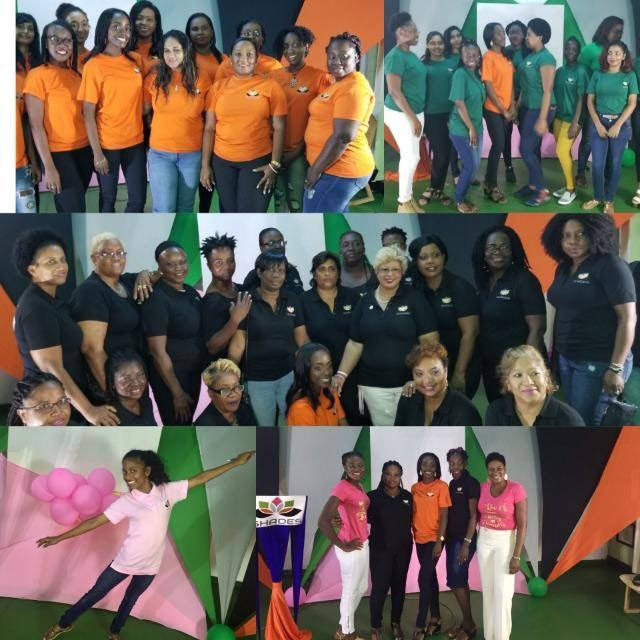 At a time when the world is celebrating the existence of women, the SHADES Women's Club was launched last Saturday evening at the Georgetown Cricket Club. The event saw a successful turnout of more than 130 people in attendance.
SHADES was founded a month ago in Guyana by Lynn Medford-Ronnkvist, although its trustees are in Switzerland. The non-profit trust seeks to create a platform for women from all walks of life to have meaningful connections with each other and with women facing financial situations, professional and family backgrounds. The trust hopes to build an environment that caters for the professional and social needs of girls and women in the society. The training provided will aid in the development of its members. All efforts are voluntary, and women barter their skills and services.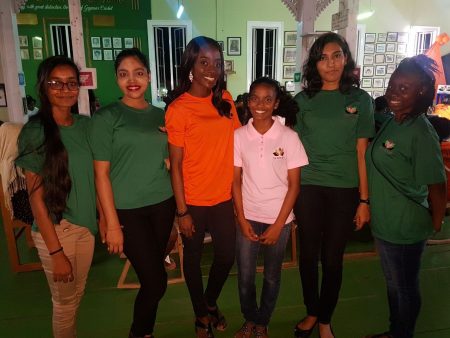 Women who presented at the launching included: Christine DeCambra Forrester, founder/manager of Everything Makes Craft; Sabine McIntosh, founder and managing director of the Deaf Association in Guyana; and Bibi Saheeda Hassan, president/founder of Guyana Cancer Foundation, affiliate member of Cancer Epigenetics Society, certified beauty advisor and member of the International Society of Business Leaders and Young Leaders of Americas Initiative. Also presenting were: 15-year-old Priyah Seepaul, chief coordinator of Pink Shades, which will host a puppet show and ballet recital on March 31; Shabakie Fernandes, founder and executive director of I CAN Foundation, consultant, project and programme management facilitator and executive director of the African Business Roundtable; Kendra Warner, youth advocate leader at the Guyana Parenthood Association for the past four years, volunteer, leader of a National Anti-Bullying Campaign and 2016 Canadian High Commissioner for a day; Heema Singh, writer/poet; Barbara Clarke, consultant, facilitator, project manager, executive director and co-founder of Community Learning and Networking, and Lynn Medford Ronnkvist, managing director of Enigma Entertainment Group and chief coordinator of SHADES.
The trust is represented by six colours referencing girls and women in various age groups:
* Pink (ages 5 – 15), represents sugar and spice and everything nice, a sweetness and innocence of youthfulness like a budding blossom.
* Green (ages 16 – 25), represents energy, growth, freshness and new experiences; bewilderment and confusion as to what life can offer; a period of transition into adulthood and responsibility.
* Orange (ages 26 – 40), represents enlightenment, stability, responsibility, awareness, confidence, ambition and sophistication; a stage of sensuality and vibrant health.
* Black (ages 40 – 60), represents elegance, higher sophistication and confidence, experience, stability, maturity, dignity, comfort and power.
* Grey (ages 61 – 75), represents grace and transition from black to white; conventional, reliable, practical, mature and responsible and can contribute to a new and positive energy with a stabilizing effect on the other shades.
* White (ages 75+), represents delicacy and bountifulness, perfection, purity, goodness, brilliance and humility that illuminate the other shades.
The SHADES coordinators are tasked with deciding on activities and the best suitable ones for each month. Each community of interest will have coordinators assigned to each of the six shades. A member can express interest in activities provided without actually being involved in community activities and have a free of choice at any event, activity or venture SHADES has to offer.
Some of the programmes and activities scheduled for this year include: awareness meetings/walks, community enhancement workshops, book clubs, camping weekends, skills marketplace and event booth, exchange meetings (swap parties), food fair and bars, garden parties, game nights, healthy women emphasis meetings, fitness sessions, skills and professional development classes, elders' tea and advice meet, movie nights, planting parties, seasonal outings and activities, self-defence, celebration of womanhood, slumber/pajama parties, outreaches and sports day.
SHADES partners with the Sonia Noel Foundation for Creative Arts in collaboration with Women Association for Sustainable Development, Guyana Cancer Foundation, Renee Robinson Representation, Women's Wednesday Guyana, Deaf Association of Guyana and Community Learning and Networking.
SHADES promises a fulfilling and building experience for all girls and women and invites them to be a part of a purposeful journey as women empower women. Persons wishing to join SHADES can make contact via email at [email protected] or telephone Lynn on 600-0762.
Around the Web