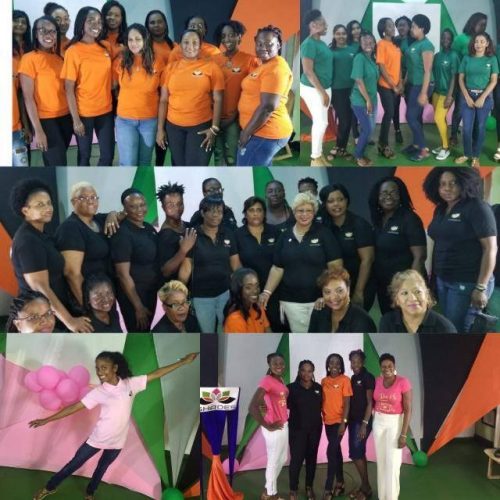 At a time when the world is celebrating the existence of women, the SHADES Women's Club was launched last Saturday evening at the Georgetown Cricket Club. The event saw a successful turnout of more than 130 people in attendance.
SHADES was founded a month ago in Guyana by Lynn Medford-Ronnkvist, although its trustees are in Switzerland. The non-profit trust seeks to create a platform for women from all walks of life to have meaningful connections with each other and with women facing financial situations, professional and family backgrounds. The trust hopes to build an environment that caters for the professional and social needs of girls and women in the society. The training provided will aid in the development of its members. All efforts are voluntary, and women barter their skills and services…..
To continue reading this article
Comments

Can exuberance look graceful in a ballet performance? Yes. And Isaiah Luther is the man who makes it happen.

Today, from 4.30 pm, the Indian Cultural Centre will screen the film Chandni, starring Sridevi Kapoor, Rishi Kapoor and Vinod Khanna.

Last Saturday evening saw the sashing of eight of the nine gorgeous contestants vying for the Miss Earth Guyana crown at the Aracari Hotel and Resort.
Come tomorrow evening the National Park will come alive when what is described as Guyana's biggest car and bike show—Nik Shine Ride—kicks off and the finest and shiniest working old and new car, minibus and SUV face off for over $1 million in cash and prizes.

When Yohlanda Kerr won the Guyana Model Search back in 2009, hers was the coveted name and look.