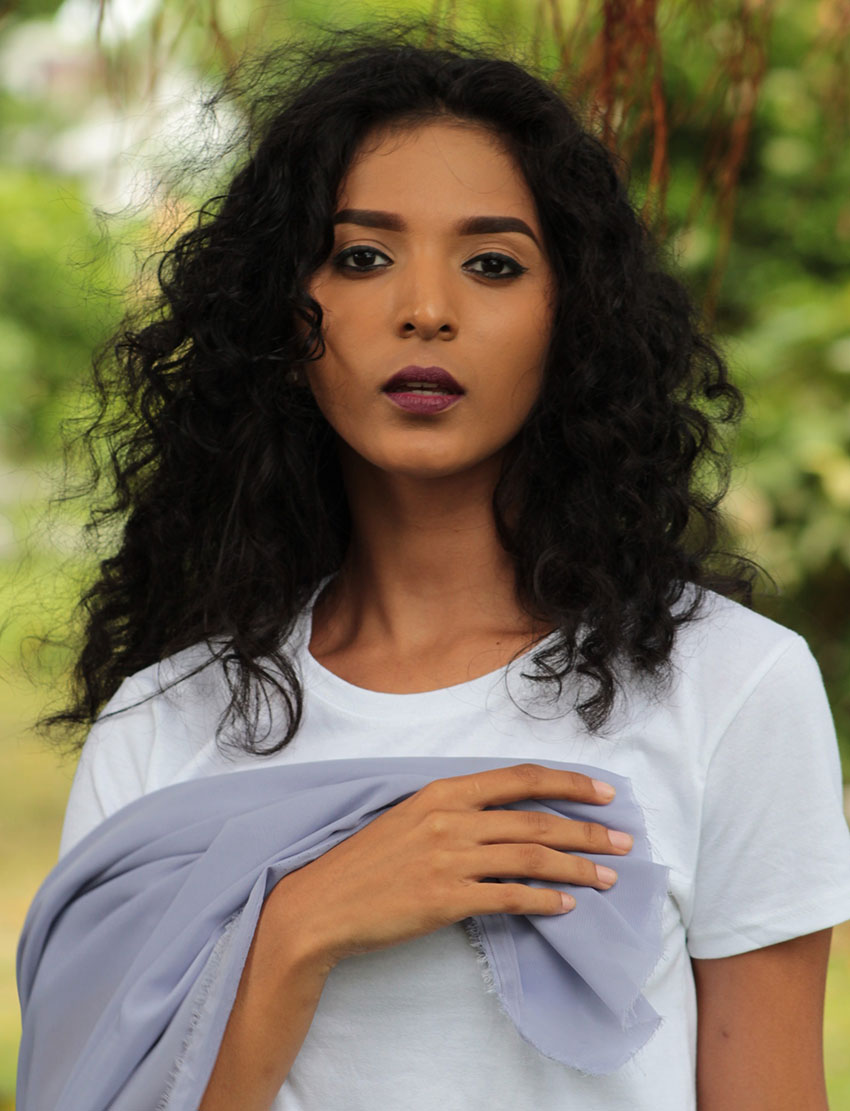 After months of searching, much deliberation and evaluation of more than 40 applicants, the Miss World Guyana organization has finally selected its top ten contestants, one of whom will have the opportunity of being crowned queen and representing Guyana at this year's Miss World Competition in Sanya, China.
As per tradition each contestant will be assigned as a regional ambassador for one of the ten administrative regions in Guyana. The ten contestants are: Andrea Marslowe, Lailta Baliram, Joylyn Conway, Lateifha Goodluck, Donnette Linton, Nichola Munroe, Dianna Persaud, Ambika Ramraj, Tracy Smith and Breeanka West.
They have embarked on various ventures and challenges inclusive of casting call tryouts, social media debate, beauty with a purpose presentation pitch, five-year plan, communication/time management and photoshoot. The contestants were also tasked with finding endorsements through their presentations of marketing pitches to companies in Guyana.
Four contestants have been outstanding in these challenges and as such have been awarded for their efforts. They are: Ambika Ramraj (debate), Joylyn Conway (five-year plan), Dianna Persaud (multimedia) and Tracy Smith (beauty with a purpose presentation pitch).
The organisers this year went even further in promoting the talent of some of the contestants, teaming up with DP Records and some previous titleholders in a national campaign to promote self-love and acceptance through the soon to be released cover of "This is Me". To aid in their progress the organisers have introduced the contestants to Motivational Speaker Sally Hogshead's free assessment as well as a copy of her NY Times Bestseller How the World sees You, compliments of the author and her team.
Today, the ten Miss World Guyana finalists will be accompanying President David Granger and Minister of Social Cohesion George Norton to Highbury, Berbice before proceeding to Albion Sports Complex for a celebration in honour of the 180th anniversary of the arrival of Indians to Guyana, hosted by the Indian Action Committee. The contestants will make their first appearance before the thousands expected to be there then head to the Skeldon Heritage House Resort for a three-day photoshoot, courtesy of Colvin Heath-London, head of the National Industrial and Commercial Investments Limited's (NICIL) Special Purpose Unit.
The pageant's Sports and Fitness Competition is slated for the Lusignan Golf Course on May 13 at 14:00 hrs, while the Top Model Competition is set for the Marriott Hotel beach front on May 19 at 19:00 hrs. The Beauty with a Purpose Fair is scheduled for May 23 on Main Street.
On May 25, one of the ten finalists will secure the coveted title and crown at the Pegasus Hotel. The public is invited to all competitions.
The Miss World Guyana Organisation urges business entities in Guyana to partner with them to promote their services while also giving the contestants a fair chance to focus on their journey and how they can give back to their communities.
Last evening saw the sashing of the finalists at the Pegasus Hotel Poolside.
In a release, the organisation said, "Miss World Guyana is the ideal opportunity for young Guyanese ladies to enable personal and professional growth in addition to the promotion of community service, beauty, fitness, and talent. Participation in this annual competition also affords young ladies the opportunity to raise awareness on issues and causes affecting their communities and possible solutions as they serve as regional ambassadors of our beloved nation."
The organisation acknowledged those who have joined them in their journey thus far through sponsorship: Escape Travel Guyana Inc, 592 tees, LED Guyana, A & R Printery, Alex Foster Hall in Rose Hall, Aleem Hussain President of Lusignan Golf Club, Aracari Resort & Hotel, Chetsons, C.Persaud Dental, Classic Styles, Ganesh Parts – Exclusive Distributor of Bridgestone Tires, Infinity Colour Shop – Distributor of Sissons Paints, DP Records, Giftland Mall, GMR&SC, GTT, Guyana 360, John Cole, HJ Radio, John Lewis Styles, Luxe Beauty Bar, Renee Chester, Minister of Social Cohesion George Norton, Nesha's Flowerland, NexGen Global Realty, NexGen Global Auto Rental, Pegasus Hotel, Skeldon Heritage House Resort compliments of NICIL, New Trend Auto, StarComm Office Furniture, Karibee Rice, International Pharmaceutical Agency, Sueria Manufacturing Inc, Tech 9 Security Solutions, TOTTO Luggage, Guyana Language Institute, Windsor Estates, Bella Oasis, Optique, Guyana Cancer Foundation, Natural Maid, Dr Stewart, Jade Body Mind & Soul, Watooka House in Linden, HJ Entertainment, Pulse Entertainment and Guyana Carnival 2018.
Around the Web