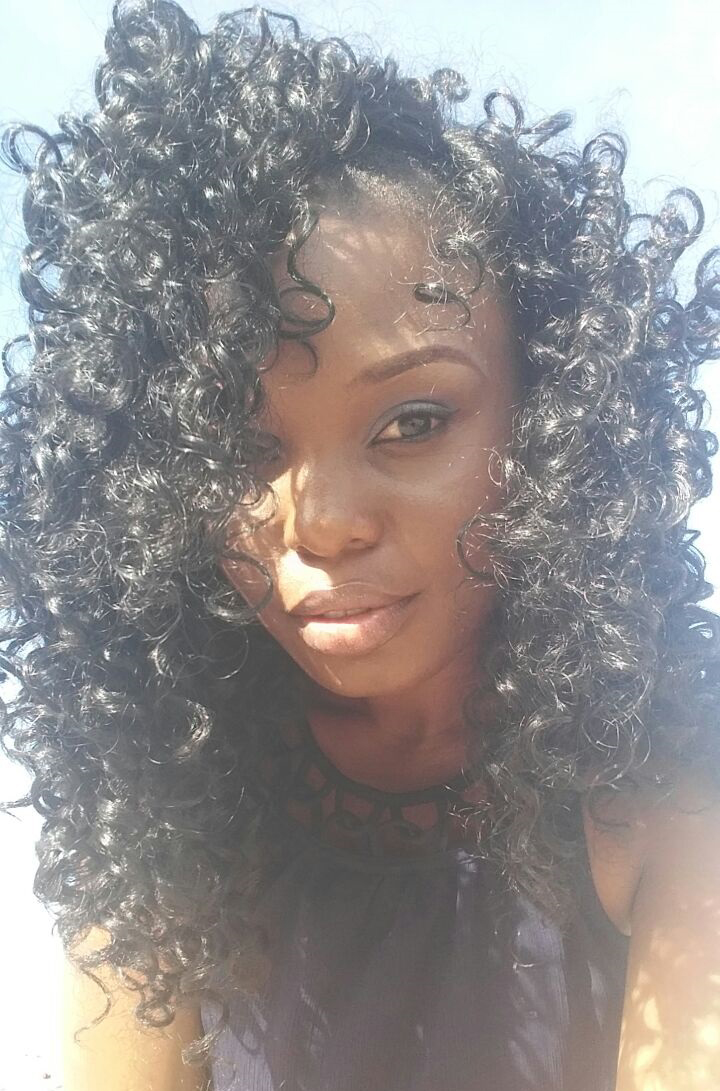 While at eight years old most children are still playing and dreaming, Nicasey Abrams was already writing her destiny with her wild imagination. Today her first ever poem, "Goodbye Old Friends", that she wrote while transitioning from primary to secondary school has since evolved into what some would call spoken word. But Nicasey is known for her sonnets and her particular style of writing which she calls 'SOEM', a poetic flair she hopes will live on after her.
"I was a very shy child. I would internalize my emotions a lot. If anyone did something that really hurt my feelings I would write them a letter telling them what they did to hurt me. My family thought I was weird, but they read each of them and enjoyed how I would put over my feelings. My poems came from my emotions, thus the first poem I wrote was about losing friends…," she shared with The Scene.
Nicasey was a shy child and a modest one. Although she penned an eternal flow of words, her tongue was the total opposite. At first, she could never recite her poetry for an audience and would have persons read them out aloud, but eventually she came to do it all on her own and as she puts it, "now my brain won't shut up."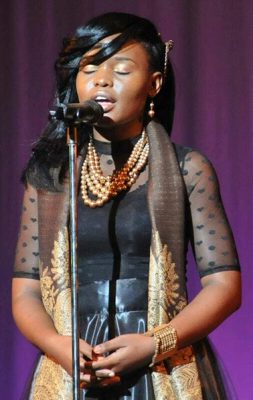 Her poems, she shared, are mostly inspired by God and all that He created. Nicasey has a degree in biology and says nature brings out the poet in her. "I see poems in almost everything my eyes behold," she said. The design of a spider's web might make her think of entanglement and watching the waves fold over each other would inspire her to write about being in a lover's arms, a consuming type of love. Poetry also gives her the platform to be the voice for those victimized by human trafficking, to speak on deforestation, and many other relevant issues in the world today. Words, Nicasey noted are powerful tools and people should let their voices, their cries be heard through ink on paper. "[People] say actions speak louder than words, which is somewhat true, but history has taught us that it was the pen that wrote those battles and started wars," she said.
In total, Nicasey has been writing for 18 years and has penned more than 1,000 poems. One of her most challenging pieces was "I Am Not Your Slave", which deals with trafficking of humans. This particular piece took much research and it was emotional for her having to listen to the documentaries detailing what happens to women and children. It was hard for her to digest that we live in a world where such atrocious and malicious acts could exist. However, "I Am Not Your Slave" has been one of Nicasey's most requested pieces.
Asked to choose one of her best pieces, it was hard to pick just one poem but because of her love for this country, she narrowed it down to "This Is Guyana". This poem required a lot of research as well and was a learning experience for the poet. This helped her discover more of Guyana and gave her a reason to love and embrace Guyanese culture even more. "This Is Guyana" was requested in Trinidad some time ago for the Caribbean forum for youths. Also competing with this piece as among her best are: "Aunty Flo," "Mama Africa," "Days Change" and "Daughter's Pain".
Her support base, Nicasey said, begins with her husband and includes family, close friends and choir members. "My husband is at all of my performances; even before we married he was there. He actually reads and edits my poems if they need editing and gives me my space when I'm writing or singing completely out of tune. My family promotes me especially my mom and mother-in-law; they are always telling folks about me. The folks from my choir come and support whatever events I attend and share all of my pieces or when they hear of events they message me. I have a good support base," she noted.
However, Nicasey realizes that poetry in Guyana is not fully supported and has become a dying art. Most of the support given is often on social media and that's probably where the praise of poetry stops; this art is not in high demand. There are no live shows or open events promoting this art form. The places and groups that recognize poetry in Guyana are limited. The few making this shortlist include Moray House Trust, Open Mic by Khamsi and Jazz and Poetry on a Stool. Nicasey knows that for things to improve in this arena, poetry needs to be viewed more as performance material than a piece of literature in school. Proper promotion of poetry shows will help to improve this as well as poets performing poems that appeal to the public, issues they can relate to.
Some of the challenges she faces as a poet and a writer are getting venues, events or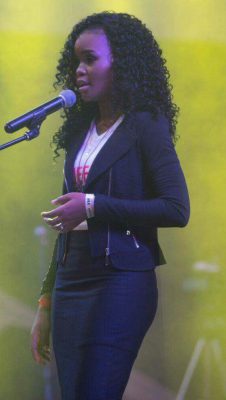 audiences that truly appreciate this art form, being rightly paid for her time and effort, getting sponsors for projects she wants to do like writing books or compiling her poems to create something totally Guyanese. To deal with such challenges she strategizes a lot in finding the appropriate venues and audiences, goes looking for promoters instead of having them come looking for her and mostly importantly she prays that things work out just right and try to stay positive. "I remember this quote, 'all you need is the plan, the road map and the courage to press on to your destination'."
When asked if she had the golden opportunity to meet with one person on this planet alive or dead, who it would be and why, Nicasey named Maya Angelou. The late famed poet is at the top of her lists of prized poets. She could imagine what it would have been like if she could have met Maya. "I would have loved to ask her to read to me her poems, so I could hear it from the source. I would have loved for her to read my poems and give me a few pointers. Two phenomenal women chatting over tea and poetry," Nicasey smiled as she entertained the idea.
"… I would like to be remembered as the poet that bridged the gap between spoken-word [modern form of poetry] and the old form of poetry [use of literacy devices/sonnets]," Nicasey said. Her vision is to leave a legacy of thought-provoking poems that are studied in schools across the Caribbean and in even various parts of the world. Maybe "a female Martin Carter" she said, someone whose poems are whispered throughout the ages and studied for generations to come. "I want to be remembered as the girl that created SOEMS." SOEM is the acronym for Song/Poem using the first and last two letters of the words. In a SOEM, Nicasey does poetry to an instrumental being played in the background.
Some of the places she has performed are the Rupununi Music and Art Festival 2018, OMG Poetry Nights (every last Wednesday of the month), Hope is Rising Guyana Mega Concert 2017 at the National Stadium, Moray House, Sundar Popo Theatre in Trinidad and Tobago, numerous events at the National Cultural Centre, at the Seawall bandstand, Courtyard Mall Tarmac, D'Urban Park, the National Communications Network Morning Show, radio shows (98.1, 94.1), Petamber Persaud Show, Pegasus Hotel, Marriott Hotel, Julian Restaurant and Bar and other places. Nicasey was also contacted by the First Lady who wanted to use one of her poems in her speech at a youth forum during Youth Week in May of last year. The piece is called "Generation Now".
Already Nicasey has had the opportunity of accomplishing a dream of many in performing at the P4CM, the world's largest Christian spoken-word event. Some other dreams she hopes to realize include travelling the world reciting her poems, to be a celebrated Guyanese poet, to write at least three novels and many books of poetry on various issues, be a well-known social activist and motivational speaker who uses the art of poetry as a source of education, entertainment and empowerment, and last but not least as a girl "can dream right" as she puts it, is winning the Tufts Poetry Award. 
To aspiring poets and writers, she says, "Dream with your eyes open, write with your heart, seek with your mind the endless possibilities of what words can create. Live, learn, and labour with your art form."
Nicasey taught Integrated Science and Human and Social Biology for two years at a private school but has since left and is currently making plans to open her own business where she will write personalized wedding vows and graduation speeches among other things. She is also working on a book and hopes to have her website up and running before the end of the year.
Her hobbies are singing, baking, practicing karate, reading, writing and learning new ways to improve the skills she already possesses. She also loves doing vlog uploads (video logging) and learning sign language.
She is slated to do a recital at the Youth Empowerment Forum held by Kaneville Church on July 20 at the Grove Full Gospel Fellowship.
Nicasey can be contacted via Facebook as Nicasey Gordon Abrams or emailed at nicaseyg@gmail.com
I know of a country
Written by: Nicasey Abrams
 I know of a country whose eyes behold the Atlantic oceans to the north and when she gazes south the Acarai mountain winks back. Her lids cover the northern section of South America and her lashes always hold the  many waters which somehow manage to unfold before your very eyes.
I know a single tear drop of hers can produce the majestic Kaieteur falls. And when she cries it flows into the Essequibo, Berbice, Demerara, Cuyuni and Corentyne  rivers.  Together they replenish her rich earth, while holding aquatic lives such the the largest fresh water fish; the arapaima.
I know of a country whose hair is filled of knots   and various colours. Her green rain forest shades covers the land while swamps and marsh highlights the browns. But black remains the standard colour for as she combs through her roots we find the silverballi, Mora, Green heart and Crabwood lying beneath this massive flow of weaves.
At the tip of her ten fingers we find the administrative regions. From Barima- Waini to Upper Demerara Berbice the birth of six races embraces these lands. She holds her children dear as they strive to be One people, One nation and One Destiny. From curry to cook up, garlic pork and pepper pot these fingers have dipped into each pot forming the rich culture that is Guyanese. 
I know of a country that plays and fights with her neighbours. To the east of the rising Sun she greets Suriname. To the West of the setting rays Venezuela remains and to her South Brazil awaits as currency is exchanged. In her hands you will find the dolllar, around her neck diamonds, rubies and gold will dazzle you.
Mining her own business is bauxite, while logging behind is timber, ploughing between her toes is agriculture, she ranches  her feelings in her natural regions. This is diversity at its best.
On her back side mountains roam. These stretch marks give rise to the Roramia,  Ayanganna and Imataka. No flat plains are here, for these curves run for miles.
In her ears sounds arrange, you get to hear the mighty roar of the Jaguar, the soaring sounds of the eagles, the slithering of snakes and the call of her national bird the Canje Pheasant and if you listen really well the Victoria regia lilies will sing you lullabies.
I know of a country whose tongue is the only English speaking one in her continent. But if you ever visit you will hear  the wonderful sound of Guyanese Creole as Abedeze  lead y'all into conversation that is native to this land.
In her faith she stands as Christian, Muslims and Hindus. But this is one culture where you shall find, we all celebrate each other in style. From Christmas to Eid to Phagwah the streets are filled with true Guyanese. We even march to the beat of our own songs as together we celebrate Mashrami.
Yes friends I know of a country called Guyana, land of many waters, she is rich and free. Her flag flies high above the seas with the colours red, green, yellow, white and black symbolizing strenth, land, riches, and diversity. There is no other like her. This is Guyana.
Around the Web