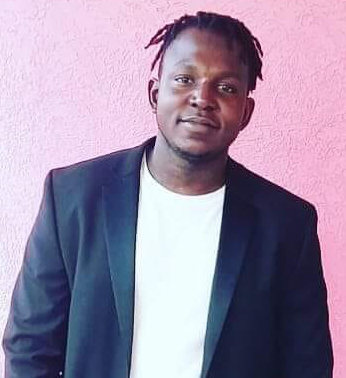 Rapper/conscious artiste Rondel 'Disi' Holder has yet again taken the gospel arena in Guyana to another level with his debut album 'Next Level' which was released in April. However, to keep fans up-to-date with his music he has since been releasing one song at a time from the album.
Two weeks ago, his latest song to have made it to social media from 'Next Level' was "Yuh Name". In total, the album comprises 12 songs. Each song tells its own story. "Verses" talks about a commitment to the study and teaching of God's word while "Yuh Name" speaks about endless possibilities of calling on Jesus regardless of the situation.
'Disi', as he is better known, added that another single, "Legend" is about everyone embracing their identity in Christ, who He is, what He can do and trusting in His promises. The other nine songs though they speak on different issues, have the same message. "Collectively they encourage the listener to seek out the more meaningful things in life and to not be stagnant but to always keep progressing in all your endeavours with Christ as the centerpiece," the artist said.
Music has always been a passion of Disi and knowing it is the same for many other people as well, he focuses on the kind of messages he sends through his songs. For him it music is one of the best ways of sharing the gospel as people connect with music easier than they would with a sermon. As long as there is a sermon still to be preached, there is a song to sing, someone still willing to listen, someone still wanting to be saved, he said.
The next few months will be busy for the artiste as he has a few more songs still in the making. He is gearing up to perform next Saturday at the Youth Summit Concert, hosted by Pastor Kwame and the R I O T (Righteous Invasion of Truth) family. The event begins at 6 pm.
Currently there are no hardcopies of the album but soon there will be copies at the cost of $1,000; orders can be placed in the meantime. Any of the singles on 'Next Level' can be bought online for US$0.99 each. Follow Disi on Instagram @gyrapperdisi, on Twitter and Soundcloud or on Facebook @Disi and YouTube @Rondel DiSi Holder. For bookings Disi can be emailed at 259bookings@gmail.com
Tickets for the concert cost $1,000 and can be made available by calling 658-1453.
Around the Web