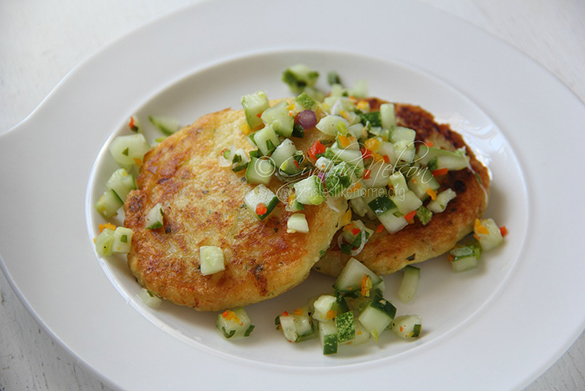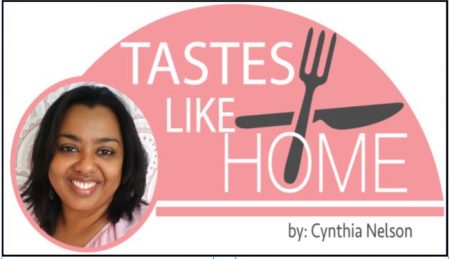 Hi Everyone,
It is a combo with which all of us in the region are very familiar – breadfruit and salt fish. Though the origin of these foods as part of our food culture lies in one of the darkest periods of our history, as survivors, we have taken breadfruit and salt fish and created some of the most delectable offerings; so much so that those who only know about eating "high on the hog", hungrily ask for seconds whenever they get the chance to eat what was known long ago as "slave food".
Why do I say that breadfruit and salt fish are a perfect pair? Think about it. Breadfruit has a mild flavour, it is like a blank slate, therefore, it is the perfect accompaniment to many things, but it especially pairs well with foods that are more assertive in flavour, taste, and texture, like salt fish. And when the salt fish is cooked with ingredients such as onions, tomatoes, garlic, thyme and hot peppers, it's drop-the-mic good. The blandness of the breadfruit contrasts with the flavourful, salty salt fish, you keep going back and forth between the two, each mouthful, a joy. And if you want to raise the game, have the breadfruit with any type of smoked fish!
Traditionally, we have many ways of cooking breadfruit and salt fish – roast or boiled breadfruit with sautéed (fried) or stewed salt fish; roast breadfruit stuffed and roasted whole with salt fish; breadfruit cou-cou with salt fish gravy (aka stewed salt fish); boiled breadfruit and salt fish fry-up together, roast or boiled breadfruit with buljol; breadfruit and salt fish pie. We also have new and exciting ways to cook this combo, such as fritters and patties. I have even made them as a salad – think potato salad but with breadfruit, shredded salt fish and all the other fixings that go into a potato salad. Yum!
Breadfruit is bountiful right now in Barbados. Large and small green orbs of the fruit are piled high on trays and in baskets at the market. And even if you missed getting breadfruit at the market, throughout the week, you can find vendors at street corners plying their trade.
The inspiration for the breadfruit and salt fish patty that I am sharing with you today came from a St Lucian friend of mine. She makes what she calls breadfruit and salt fish balls – boiled and mashed breadfruit with sautéed salt fish mixed together with an egg to hold it, coated in flour and deep fried. I really liked the idea, but I did not want to deep fry. Also, I find that deep fried things don't reheat well, unless you flash fry them or toast in an oven. The other thing is, I figured that based on the texture of breadfruit when boiled and mashed (dry and sticky) that I could eliminate the egg. Instead of deep frying, I would simply pan fry, using a minimal amount of oil, just enough to coat the bottom of the pan. Besides, the ingredients for the patty would be fully cooked, so it would be a matter of heating through to meld the ingredients and create a thin crust. With my approach, there would be no need to flour the patty before cooking.
I made the breadfruit and salt fish patties, and I cannot begin to tell you how tasty they were. Instead of eating them as a snack, as was my intention, I ended up eating the patties as a meal, consuming 4 and 5 at a time. They did not need any accompaniment, but I made a cucumber pickle to go along with the patties; it turned out to be a good counterpoint with the tartness of the fresh lime juice in the pickle, heat from the pepper and the cucumbers to cool things off and cleanse the palette. As few days later after I had eaten all of the patties, I wanted to make another batch, but I held off, trying to practice self-control. I think next week though, I am going to make some more patties, but this time, instead of salt fish, I am going to use some of that top-quality smoked shark from Guyana. I can't wait!
The one bit of advice that I want to give before you get to the recipe, is this – do not skimp on the salt fish! Now go make some breadfruit and salt fish patties and watch how quickly they disappear. If there are people around, be warned, they are likely to be eaten before you are finished cooking all of them.
Breadfruit & Salt fish Patties
Yield: 20 – 22
INGREDIENTS
●        1 pound boneless salt fish
●       1 whole full (mature) breadfruit
●       4 tablespoons oil
●       1 cup finely minced onions
●        3 teaspoons finely minced fresh thyme
●      2 teaspoons finely minced garlic
●       2 stalks celery (Guyanese/Chinese), finely minced
●        Minced hot pepper to taste
●       ¼ teaspoon salt
●       Freshly ground black pepper to taste
●       2 – 3 whole scallions/green onions sliced thinly (white/purple and green parts)
●       Oil for pan frying
DIRECTIONS
1.      Rinse the salt fish with tap water and soak it in tap water overnight or 12 – 14 hours; drain, rinse with clean water, pat dry and flake fish; set aside.
2.      Remove stem, cut, remove core, peel and chop breadfruit. Add to a pot with tap water, cover and bring to a boil. When the pot comes to a boil, lightly salt to season the breadfruit. Cook breadfruit until a knife inserts without resistance, drain well and mash until smooth, set aside.
3.      Add oil to a pan and place over medium heat until hot. Toss in the onions, thyme, garlic, celery and hot pepper along with the salt, stir well to mix, reduce heat to low and cook until the pan is fragrant, and the onions are softened.
4.      Raise heat to medium and add salt fish along with black pepper, toss to mix and cook for 5 minutes stirring a couple of times (there should be no liquid except the oil in the pan, if there is liquid, cook until it evaporates).
5.      Stir in the scallions to the cooked salt fish off the heat.
6.      In a large bowl and using a sturdy spoon or clean hands, mix together the breadfruit and salt fish mixture ensuring they are properly combined.
7.      Rub your hands with a little oil and take some of the mixture at a time and roll into a ball and then flatten to a thick patty between your palms. Set aside on an oiled baking sheet and repeat until all the patties are formed.
8.      Add oil to frying pan, just enough to coat the bottom of the pan, and place over medium heat until hot. Fry patties in batches and drain on paper towels. Serve very warm or at room temperature – alone or with a pickle, sour or pepper sauce.
NOTES
●       There should be no need to add salt to the mixture as there should be just enough salt to season the mixture, however, taste it and if necessary, season with salt.
●        De-salt/soak the salt fish using your preferred method.
●        It may be necessary to top up the oil in the frying pan after cooking 2 batches.
●       Use a measuring device if you want similar sized patties.
Cynthia
cynthia@tasteslikehome.org
Around the Web