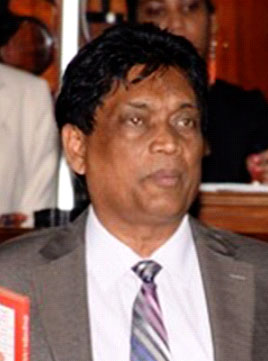 Although the recent legal challenge to the validity of former parliamentarian Charrandass Persaud's election as a Member of Parliament (MP) due to his dual citizenship has raised questions about government members with a similar status, both of the governing coalition's partners, A Partnership for National Unity (APNU) and the Alliance for Change (AFC), have expressed an unwillingness to speak on the issue.
The issue of MPs holding dual citizenship took centre stage once again following a vote by Persaud, then an AFC member and government parliamentarian, which resulted in the opposition PPP/C's no confidence motion against government being declared passed on December 21st on a vote of 33 to 32.
Following the vote, Persaud, who has Canadian citizenship, solicited the help of the Canadian High Commission and his close friend Peter Ramsaroop to safely leave the country.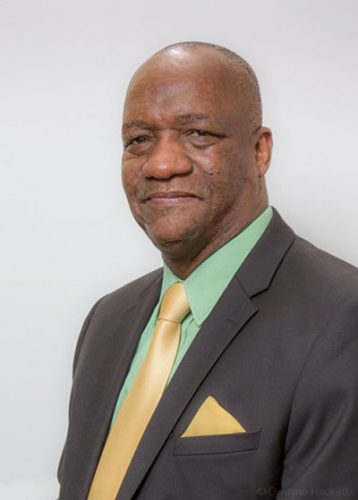 As a result, a legal challenge has been filed by a private citizen, Compton Herbert Reid, who contends that by virtue of his citizenship disqualifying him as an MP, Persaud was not eligible to vote on the no-confidence motion.
According to Article 155 (1) (a) of the constitution, "No person shall be qualified for election as a member of the National Assembly who is, by virtue of his or her own act, under any acknowledgement of allegiance, obedience or adherence to a foreign power or state."
"We don't have a position on it as yet," was all APNU Chairman Joseph Harmon would say when contacted by Sunday Stabroek on dual citizenship of government parliamentarians.
Aside from confirming that he has dual citizenship, Harmon could not name any other government MP who has such a status.
However, this newspaper has been told that apart from Harmon, there are three APNU MPs who have dual citizenship, with one being a United States (US) citizen and two others who are holders of United Kingdom (UK) citizens.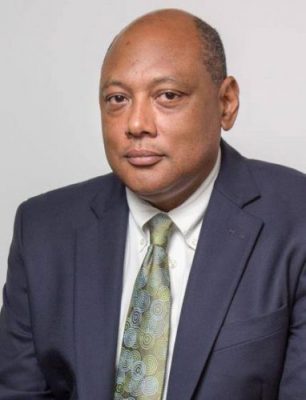 "The management committee of the party discussed this matter and determined that this is a matter internal to the party and would not be discussed publicly despite the fact that we are all within the law," AFC Leader Raphael Trotman told Sunday Stabroek yesterday after he was asked about party MPs who are holders of a foreign passports and to ascertain if steps would be taken to replace them.
Several days ago, Trotman had indicated that he was trying to confirm the party's parliamentarians with such a status.
"I am in the process of verifying which MPs representing the AFC have dual citizenship," Trotman had said in a brief comment last Monday. When pressed on the release of the names of those persons he had responded "I may be able to say when complete but will need the party's permission to publish one way or another."
This newspaper has since learnt that besides Persaud, who has been expelled from the AFC, there is no other AFC MP with dual citizenship.
On the opposition side, this newspaper was told that there is at least one member who has Canadian citizenship, while two reportedly have US citizenship.
'Taking steps'
Following Persaud's divisive vote, Attorney General Basil Williams has cited his Canadian citizenship as being among the reasons why his vote was not valid.
Williams has argued that in keeping with Article 155(1), Persaud was not qualified for election as a member of the National Assembly. He, however, has specified that it is not the owing of allegiance to the foreign State by virtue of being a citizen of that country that is grounds for disqualification from sitting in the National Assembly but rather the "voluntary taking of steps to acknowledge that citizenship that causes the disqualification."
Since nomination day in 2015 and up to the time of voting on the no-confidence motion, Persaud held a passport and possessed the rights and obligations as a citizen of Canada.
As a result, questions have been raised as to why steps were not taken before his vote to ensure that this constitutional provision was not violated. There have also been calls for the parliamentary parties to make public the names of the members who have dual citizenship.
Observers have also questioned why government would include such persons on their list of candidates, knowing very well that it was unlawful to do so.
When a person is to be a candidate, he has to sign a statutory declaration as provided for by the Representation of the People Act. The declaration form, which must be submitted to the Guyana Elections Commission (GECOM), makes no direct reference to dual citizenship. In part, candidates are asked to declare that they are "aware of the provisions of articles 53 and 155 of the constitution with respect to the qualifications and disqualifications for election as a Member of the National Assembly."
GECOM has since distanced itself from the responsibility of determining which candidate has dual citizenship. In fact, an official has explained that that responsibility lies with the candidate as it is him or her who has to make the declaration.
In 2015, when this issue was raised, the representative of the APNU+AFC list, Professor Harold Lutchman, was adamant that he had no authority to take any action in such instances."That is for the authorities including the president to take action," Lutchman had told this newspaper when contacted then. "I don't have that sort of constitutional authority," he added, while noting that he did not know which of the incoming MPs on the coalition's list had dual citizenship. He has said too that he had made no inquiry into such a matter before pointing out that a precedent existed with several MPs in the previous parliament having dual citizenship.
Noting that the issues would best be addressed by the party leader, the law professors said, "All that I did was to sign off on the list agreed to by both parties." He advised persons with objections to take them to court.
Changed
Former AFC leader Khemraj Ramjattan had previously acknowledged that those who hold seats in Parliament and have foreign passports were in breach of the constitution, but said that he believed that the law should be amended to accommodate them.
Then Leader of the Opposition and APNU and now President David Granger had told this newspaper in 2012 that the coalition had not discussed the issue but would. He had said that from the time that law was written, the situation has changed. "The diaspora is so large and important [to Guyana]. We should not continue to have such a dichotomy situation," he had said, before adding, "I am not saying here that the law must be changed. I am saying that we should hear what the people need and establish the laws they want."
In June, 2015, C R Bernard wrote to Lutchman and Representative of the PPP/C list Donald Ramotar requesting that persons who have allegiance to another state to not be allowed to become parliamentarians as this would be a violation of the constitution. In his letter, Bernard said that their taking action to avoid the violation of the constitution will also avoid legal action being taken against members of their parties as was done in Jamaica.
Following a failed bid to have the Speaker reverse the vote on the confidence motion, Williams had indicated that the government's legal challenge to the validity of the vote would be two-fold–Persaud's alleged disqualification from voting given his Canadian citizenship and that 34 rather than 33 votes of the 65 MPs were needed to constitute the majority required.
The citizenship aspect of the case was filed the very next day by Reid, who in an urgent fixed date application said that at all material times Persaud purported to be a validly elected member of the National Assembly.
This, Reid said, was achieved by virtue of Persaud being extracted from the APNU+AFC geographic constituency list for Region 6 (East Berbice, Corentyne)  for the 2015 national and regional Elections, though he knew he had allegiance, obedience and adherence as a citizen, to a foreign power, Canada.
Reid, in his application for a stay of the enforcement of the motion, argued that Persaud had been the holder of a valid Canadian passport, No. AC773625, issued by the Government of Canada on 25th October, 2017.
This current passport, he said, was a replacement of the previous passport No. JX818124, which was issued to Persaud on 29th January, 2013 and which was due to expire on 29th January, 2018.
Reid argues that under the Canadian Citizenship Act. RSC 1985 c. C-29 and its Regulations, an applicant for citizenship of Canada is obliged under Section 24 of the said Act, to swear an oath of citizenship that is stated in the Regulations of the Act, which includes swearing an oath of allegiance to Her Majesty the Queen of Canada.
On this point, Reid surmised that by virtue of his Canadian citizenship, Persaud is a person who, by his own act was under an acknowledgement of allegiance, obedience and adherence to a foreign power and therefore not qualified to be elected a Member of the National Assembly of Guyana and had no legal right to vote as an elected member of the National Assembly of Guyana.
Members of both APNU+AFC and the PPP/C told Sunday Stabroek that the outcome of this case will guide how government and the opposition deals with its dual citizenship MPs.
Around the Web