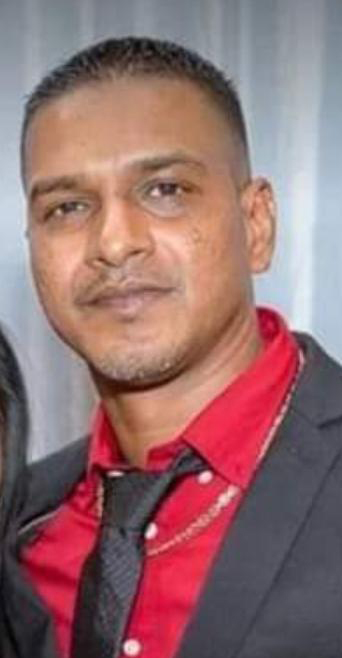 The body of a Surinamese rice exporter who was fingered in the country's largest drug seizure was found yesterday afternoon at the Number 63 Beach, Corentyne by ranks attached to the Number 51 Police Station. He was found with a single gunshot wound to his forehead.
The man has been identified as Nitender Oemrawsingh, 40, of Corantijn Polder, Nickerie District, Suriname. A friend of Omerawsingh, when contacted last night via telephone, told Stabroek News that family members were able to identify the body from a picture that surfaced on Facebook following the discovery.
He stated that it was only when they saw the picture they were able to confirm it was Oemrawsingh. Surinamese news agencies also reported that the body is that of Oemrawsingh.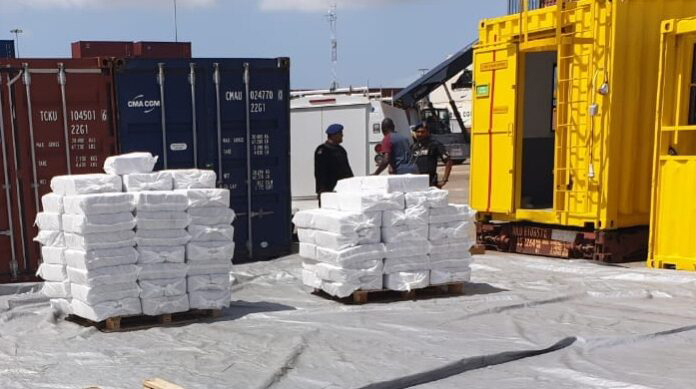 It is believed that Oemrawsingh fled to Guyana via the `backtrack' and must have been followed by his killer or a contract placed on him.
According to information gathered from local policemen, minutes after 4.30 pm yesterday ranks who were patrolling the beach in a police vehicle found the body among bushes next to the beach's trackway.
A senior police source told this newspaper, based on the gunshot injury, it is suspected that a .32 pistol was used to shoot the man straight in the middle of his forehead.
The source said that investigators are working on the theory that the killing was a `hit'. They had ruled out robbery since a small amount of US currency was found in his possession at the time of the discovery.
Oemrawsingh was discovered clad in a blue armless shirt, black trousers, a pair of socks and boots.
The father of two was the proprietor of Nivash Rice, a milling company in Suriname and was arrested last week by Surinamese police following the drug bust.
Surinamese media last Wednesday reported that at least 2,300 kilograms (5,070 pounds) of cocaine had been found. In an interview with local radio station ABC, Prosecutor General Roy Baidjnath Panday declined to confirm the exact amount, but said it was likely "well above a thousand to at least two thousand" kilograms, Reuters had reported.
"As far as the prosecutor's office remembers, the largest seizure ever had a weight of
around 1,600 to just over 1,600 kilograms (3,527 lbs) of cocaine. So this is more than that," Baidjnath Panday said.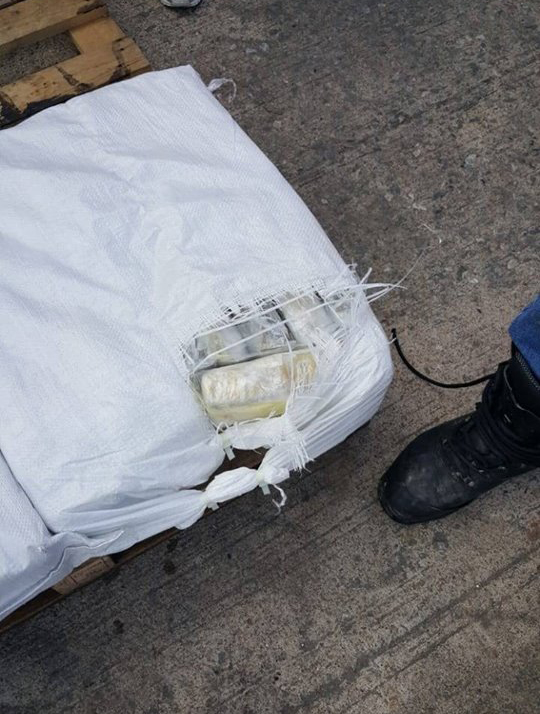 Other news agencies in Suriname reported that the seizure was made at the Jules Sedney Port in Paramaribo.
The parcels of suspected cocaine were hidden in eight containers filled with rice. The containers were said to be registered to Oemrawsingh's mill.
The discovery was made by the port security department during one of their routine control checks.
Oemrawsingh, Stabroek News was told, was last seen in Suriname on Wednesday, a day after he was released from police custody.
 A worker at a private company that helps companies with customs brokerage was also arrested in connection with the case.
Police investigations are continuing.  
Around the Web