(Trinidad Express) Three men were killed Wednesday night, bringing to five the number of homicides in the first two days of the new year.
The deceased have been identified as Kyron Bartholomew, 24, and Keenan Smith, 23. The third man was not immediately identified.
Smith was stabbed to death.
Bartholomew was shot.
At about 9.30p.m. on Wednesday, Smith was at a friend's home at Bushe Street, Curepe, when he got into a confrontation with two men.
Smith picked up a stone and threw it at the two.
One of the suspects, a 16-year-old boy living at the house went to the kitchen and returned with a knife.
The teenager, with the help of his 17-year-old friend, stabbed Smith multiple times
Smith collapsed on the pavement where he died.
The teenagers were arrested and conveyed to St Joseph Police Station.
Sgt Thomas is investigating.
Killed while driving
At about 7:30p.m., Bartholomew was driving his grey Nissan AD Wagon PDT 8820, along Calvary Hill, Arima, when upon reaching the vicinity of Triple S Bar, a man approached the vehicle and fired several shots.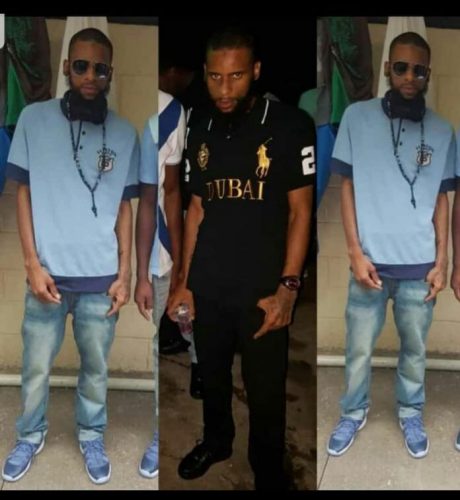 Bartholomew was hit several times. His vehicle crashed into a nearby wall.
Bartholomew was taken to the Arima Hospital. He died at around 7:50p.m.
PC Moonsammy is investigating. 
Man shot in head in Arima
In an unrelated incident, an unidentified man died after being shot in Malabar.
At about 10:30pm on Wednesday, officers responded to a report of shooting at Ackbarali Extension,.
On arrival the officers saw a man of African descent, brown complexion, low haircut, wearing a white jersey, black jeans lying on his back facing east with a gunshot wound to his head.
Officers also observed tattoos on his left arm and tattoos of birds on his chest and body.
No other form of identification was found.
The injured man man was taken to Arima District Hospital and later transferred to Complex in Mt Hope where he died.
Around the Web