Guyanese teen faces 25 years in NY prison for car crash that killed friends
A Queens, NY teenager who crashed his car on a Long Island highway last month, killing four of his friends, faces 25 years in jail after testing positive for marijuana, the New York Daily News reported on Friday.
Joseph Beer, 17, a Richmond Hill High School graduate, whose parents are Guyanese, lost control of his vehicle on the Southern State Parkway known as "Dead Man's Curve" at about 3:40 a.m. on Oct. 8.
The car slammed into a wooded area and split in two after striking a tree. The four passengers — Darian Ramnarine, 18; Peter Kanhai, 18; Chris Khan, 18; and Neal Rajapa, 17  died. Several of the teens are of Guyanese parentage.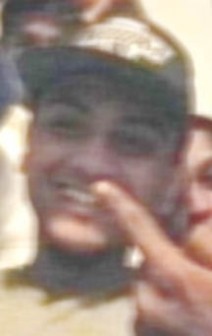 Prosecutors said a blood sample, taken from Beer two hours after the crash, tested positive for marijuana, the Daily News reported.
He was indicted by a Nassau County grand jury on charges that include aggravated vehicular homicide, vehicular manslaughter and driving while impaired by drugs.
Beer, who suffered minor injuries from the crash, only had a learner's permit, which prohibited him from driving between 9 p.m. and 5 a.m, the report said.
His parents, Patricia and Aaditia Beer, were charged with the unlicensed operation of a vehicle for allowing their son to drive without a license, prosecutors said.
They each face 15 days in jail and a US$300 fine, the report added.