Dental technician's throat slit over 3-month-old row
A dental technician is currently battling for his life in the New Amsterdam Public Hospital Intensive Care Unit after his throat was slit on New Year's Day in the aftermath of a row three months ago.
Chris Burrowes, 39, of Alexander Street, New Amsterdam had been celebrating the New Year with his assailant in the vicinity of Rainbow Bar, Charles Place, New Amsterdam when the incident occurred.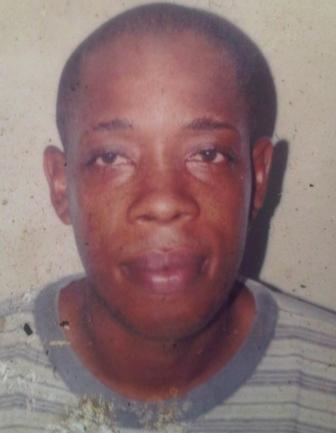 According to an eyewitness, the two men went across to Republic Road, he said, and he turned away. Not long after, he heard some noise and looked out to see Burrowes bleeding profusely. He added that he accompanied Burrowes to his parents' home which is right behind the bar and called to the family members. The eyewitness said that the blood was gushing out of the dental technician's neck like a "pipe".
Burrowes's brother Stanley Ramsammy told this newspaper that the family was told that a guy named 'Smiley' had slit Chris's throat. Ramsammy said that family members along with the police rushed his brother to the New Amsterdam Hospital.
A sister, Juanita Burrowes, said that from what she gathered, about three months ago, her brother and his attacker had some scuffle over a bottle of Banko wine. She explained that the attacker had picked up her brother's wine and started to drink it and when he confronted 'Smiley' about it a fight broke out. She added that she thought the attacker and her brother had put that aside, but was told that when 'Smiley' attacked her brother he told him, "Remember you did disrespect me?"
Juanita Burrowes also said that the slash on her brother started from behind his right ear.
In addition, Ramsammy said that 'Smiley' is police custody and the weapon used was recovered by police officers.
Meanwhile, one of Burrowes's brothers is also in police custody after he allegedly injured 'Smiley' while a search was being conducted for him.
The family expressed thanks to doctors Algu, Ally and Ravi along with their team, who performed tirelessly to stabilise their brother.
Two years ago, another brother, Trevor Kissoon Burrowes, was murdered. He was a driver with J&N taxi service and had been found in a canal on the Number 19 Highway with severe injuries.
One person has since been charged with the murder and is currently before the court.