D'Edward Village store raided
A&A General Store at D'Edward Village, West Berbice was robbed of over $1.5 million in electronics and cash early yesterday morning.
The store's owner Hardat Edwards told Stabroek News that on Saturday after locking up the store, located at Lot 5 Section A of the village, at 8:00pm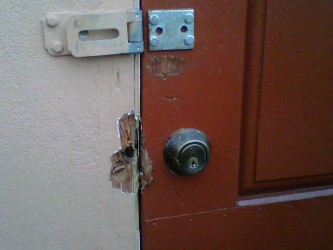 he saw nothing out of the ordinary.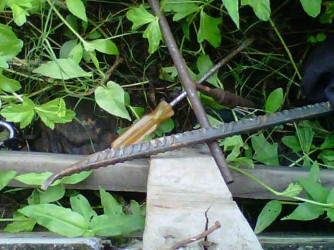 He recalled that he left and returned after "hanging out" at 11:00pm to check the locks as he usually does. Edwards told Stabroek News that it was not until yesterday morning when he went to check the store at around 7:00am that he "noticed a sheet on the fence, a crowbar, a saw, an axe and blade and I think nah something isn't right here…when I pulled aside the door I see the grill cut, I went straight to the [Blairmont] police station."
He stated that police returned to the store with a CID officer and as they ran through the store he saw that a DVD player, flash drives, memory cards and power tools were missing. He stated that he checked various locations where his wife and he kept cash deposits but all were gone, "over $300,000 in cash."
Edwards said that he was currently waiting to see what the police have to say. He did note that he usually has a security camera running while the store is operating, but since he lives at the back of the store it is not utilised at night.