PC student gains membership in international academic organisation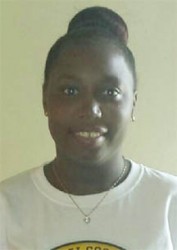 President's College student Lakeisha Henry has been selected to become a member of the National Society of High School Scholars (NSHSS) based in Atlanta, Georgia, USA.
According to a press release from the organisation, it recognises top scholars who have demonstrated outstanding leadership.
Membership entitles qualified students to enjoy numerous benefits including scholarship opportunities.
The release quoted NSHSS President James Lewis as saying: "We aim to help students like Lakeisha build on their academic successes and enhance the skills and desires to have a positive impact on the global community."
The 19-year-old Para-dise, East Coast Demerara resident, who is preparing to continue her studies abroad in law, is described as self-motivated, determined and success-oriented.
She was successful in ten subject areas in the Caribbean Secondary Examination Certificate exams and later in 7 units at the Caribbean Advanced Proficiency Examination earning an Associate Degree in General Studies.