Flores off to South American volleyball congress
Newly appointed President of the Guyana Volleyball Federation John Flores and delegate Andrea Flores travelled to Brazil on Wednesday morning to attend the 68th South American Volleyball Confederation Congress set for February 19-22 in Rio de Janeiro.
All the presidents of the National Federations of South American nations meet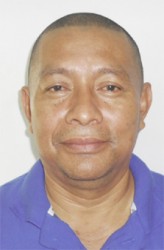 annually at this forum to chart the way forward for the sport, a press release said. A number of high profile delegates, including the current FIVB President Ary Graca, are also expected to attend. The agenda includes the presentation of reports for the various activities and projects that each group undertook and their plans for the next year.
Flores, who recently took over from long-serving former President Lenox Shuffler, said that he is looking forward to the meeting and anticipates fruitful outcomes.