Beaton – The Unbeaten Amazon Warrior Prince
By Cosmo Hamilton
Ronsford Beaton, the lanky lithe prototype 21 year old fast bowler blessed with considerable raw talent, just two days earlier was entrusted with the immense responsibility of bowling the final over and the decisive delivery – the 6th ball of the 20th over to a well set Darren Bravo, the prolific West Indies and Trinidad and Tobago Red Steel batsman needing six runs to give his team a moral boosting vengeful victory before a raucous crowd at the Queen's Park Oval, this after losing a heartbreaker to Guyana at Providence in another CPL nail-biter just days earlier in a super over.
Even with six runs to get, off one ball from the Guyanese quickie, the odds-makers would have favored the Amazon Warriors, but odds are just that, reality, however is that anything could happen in a given situation and did.
Beaton duly delivered the 6th ball of the over with the best intent but somehow with the precision and timing of a Swiss watch, Bravo swung his lethal lumber like a pendulum, ball met bat, and ball took flight into the night beyond the boundary and the Trinis already pumped up, broke out in unbridled celebration of the victory that spilled into the streets of Port-of-Spain. Needless to say the young Guyanese quickie was crestfallen and his team was dejected though supportive of his efforts.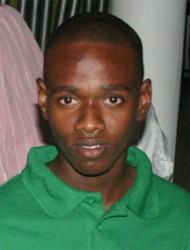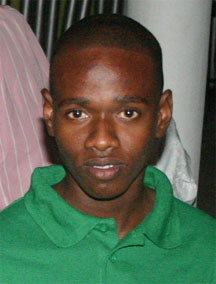 Evidently Beaton was not allowed to wallow in guilt after the game. Uplifted by his fellow Amazon Warrior teammates and certainly by his cool, consummate coach Roger Harper and the legend Sir Curtly Ambrose, his animated experienced mentor, Beaton learnt that in sports at times it is an advantage to have a short memory; and that your last delivery is just that and is in fact history. And it is your next delivery that can create history and have a positive effect on you the player and your teammates. It is this thought process that would be critical in his development as professional and as a person. It has been said that in life 'it is not how often you fall, but it is how often you get up after you fall'.
As is wont to happen in Sports redemption came quickly for Ronsford Beaton in enemy territory no less before a capacity crowd at the storied Kensington Oval in Barbados as the Amazon Warriors took on the hometown Tridents last Saturday. The legends were there – Sir Garfield Sobers, Sir Everton Weekes, Joel Garner, Desmond Haynes and even our own Carl Hooper now on the coaching staff of the Antigua Hawksbills, were all in attendance. Chasing a moderate 173 posted by the Amazon Warriors, the Tridents rode the good fortune of opener Dwayne Smith and Shoab Malik both dropped by Amazon Warriors skipper/wicketkeeper Denesh Ramdin before they had scored. The pair pushed the score to 152 for one in the 17th over with meaty blows and some classic strokeplay, and Guyana appeared all but beaten when Malik was run out for 50.
With just 22 runs needed for victory Beaton who had gone off the field earlier with an injury, re-entered the fray in the 18th over determined to re-visit his deamons and to exorcise them. And in a manoeuver that manifested unique leadership and an implicit show of faith, Amazon Warrior captain Ramdin once again entrusted the immense task of securing an unlikely victory on the not so broad shoulders of one Ronsford Beaton. He was to face a rampant Smith on the cusp of 100 and Trident captain Kieron Pollard.
It is not an exaggeration to say that the gifted soft-spoken Beaton quietly turning pressure into adrenalin much like the aforementioned legends in the stands in their illustrious careers, then dominated the show with an assist from left arm T20 specialist but recently inconsistent Krismar Santokie, who conceded a mere five singles in the penultimate over. Beaton had clean bowled Pollard for nought and in a herculean effort in the said 18th over ran out Sri Lankan allrounder Jeevan Mendis in a follow through of his own delivery.
The stage was now set with the Tridents needing 11 runs for victory in the 20th over. Enter Ronsford Beaton before a hush audience to deliver the over of his young career and at the end of it the Barbados Tridents fell short by 8 runs.
After the final delivery the Guyanese fast bowler looked to the heavens as if to thank the cricketing Gods, and then fell to his knees as his exultant teammates smothered him on the Trident hallowed battlefield before a stunned audience. Once again the Amazon Warriors had found a way to win and their once vanquished 21 year old was now a confident victor standing tall, a profile in courage ready for his next adventure.