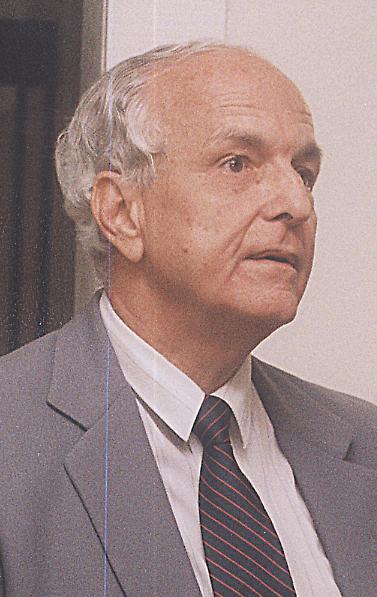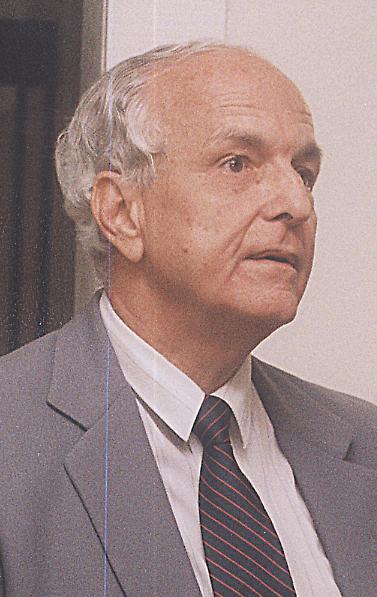 The Editor-in-Chief of the Stabroek News, David de Caires passed away this morning in Barbados where he had gone for medical evaluation.
De Caires, 70, had suffered a heart attack in August and had been hospitalized in Guyana for several days before being flown to Trinidad. He returned to Guyana and had proceeded to Barbados last week for a further medical assessment.
De Caires was the driving force behind the start of the Stabroek News in October 1986.
The board, management and staff of the newspaper are deeply saddened at his passing and extend their condolences to his family.
Update:  Saturday 3:05PM, November 1st, 2008
Press Release
Statement by the Board and Management of Guyana Publications Inc, Publishers of the Stabroek News and the Sunday Stabroek
It is with deep regret that Guyana Publications Inc. announces the passing of its Editor-in-Chief and Chairman, Mr David de Caires.
Mr de Caires, 70, had suffered a heart attack on August 14, 2008 and was subsequently hospitalized in Guyana and Trinidad and Tobago. He returned to Guyana where he had been recuperating and proceeded two weeks ago to Barbados for further medical tests. He passed away this morning in Barbados.
GPI is deeply saddened at his passing. Mr de Caires launched the Stabroek News in 1986 as he saw a pressing need for the opening up of the media to allow a mirror to be held up to society. Together with his wife, the former Managing Director of GPI, Mrs Doreen de Caires, Caribbean media owners – particularly, Mr Ken Gordon of the Trinidad Express – and many friends in Guyana, Mr de Caires ploughed ahead with the start-up of the newspaper in 1986. He was guided by several principles: the need for an open society based on the rule of law, a free market economy and the holding of free and fair elections.
Not formally trained as a newspaper man Mr de Caires would often say how he wished he had been a journalist all of his life instead of being trained as a solicitor.
He was deeply passionate about journalism and driven by the purest objectives of the profession: to present the news accurately and stripped of sensation and commentary, to make certain that all sides of the story were told and to always ensure balance.
Mr de Caires would often quote to reporters the legendary C.P. Scott dictum `Comment is free, facts are sacred'. His work ethic was also extraordinary and he would never tire of admonishing reporters about the need for perseverance in the pursuit of stories the way Woodward and Bernstein did in the Watergate Scandal.
One of his lasting legacies to openness is the manner in which he enabled Guyanese society to begin speaking again in the years of undemocratic rule. He pioneered the well-read letter pages of the Stabroek News which in their heyday grew to three pages every day. Therein, citizens from all walks of life were able to express their views, highlight their grievances and call for action. He was proudest of this development and devoted much of his time to editing letters.
He was also an impassioned champion of press freedom and spoke out widely in the Caribbean and further afield wherever infringements were evident. It was right here in Guyana that he faced down the assault on press freedom in November 2006 when the government withdrew state advertising from the Stabroek News. Mr de Caires spearheaded the campaign for the return of the advertising and had been deeply aggrieved that a democratic state which had signed the Declaration of Chapultepec on press freedom could so violate it.
His role as Chairman and Editor-in-Chief aside, Mr de Caires will be remembered by all those who worked with him as a kind and compassionate employer. He was always solicitous of the concerns of his employee and generous in his words of comfort.
He will be deeply missed by the profession, the newspaper and his employee and friends.
On behalf of the board and management, GPI extends its deepest condolences to the family of Mr de Caires.
Around the Web