Guyana's Rifle shooters held their own against the London Middlesex Rifle Association (LMRA) counterparts in their rain-affected two-day tournament last weekend at the Timehri Rifle ranges.

Richard Winney of LMRA, edged out Guyana's top shooter Ransford Goodluck in a thriller by one V-Bull after both shooters ended on 198 points following competition at the 300, 500, 600 and 900 yards ranges.  After only being able to shoot one-detail at the 300 yards on Saturday, Sunday began with the second detail at the 300 yards during the period of time the weather was overcast and it was drizzling lightly.  The competition then continued at the 500, 600 and 900 yard ranges. 


Despite Winney's success, Guyana's shooters occupied the other five places as they step up preparation for the Caribbean rifle shooting Championships later this month in Jamaica. National captain Mahendra Persaud was third with 196 points and 25 V-bulls followed by Richard "Dickie" Fields also on 196 with 35 V-bulls.
Dylan Fields was fifth with 195 points and 20 V-bulls with Claude Duguid finishing sixth with 194 points and 20 V-bulls.
The British side left Guyana yesterday for Trinidad and Tobago on the second leg of their Caribbean tour. They will also visit Barbados before joining other regional teams in Jamaica for the Caribbean championships.
Secretary of the Guyana National Rifle Association (GNRA) Ryan Sampson has expressed gratitude to several government agencies as well as Caribbean Airways, Queensway, Crown Mining, Cara Lodge and Wonderland Tours for  their assistance during the visit here of the British team.
Sampson also urged the business to assist the local team as they prepare to defend their Short range title and reclaim the Long Range championships during the regional event.
Comments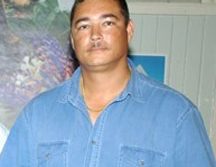 The top brass of the Guyana Olympic Association (GOA) along with General Manager, David Fernandes  collectively described Guyana's performance as 'fair' during the staging of the 21st edition of the Commonwealth Games held from April 4-15 in Australia.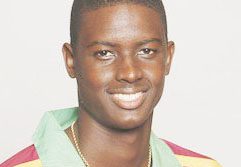 BRIDGETOWN, Barbados, CMC – Captain Jason Holder has underscored the importance of several one-day series leading up to next year's World Cup in England, stressing it was vital West Indies used them to gain confidence, momentum and a settled line-up for the global showpiece.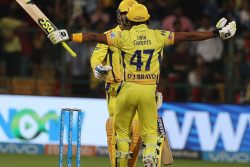 BANGALURU, India, CMC – West Indies all-rounder Dwayne Bravo played hero as Chennai Super Kings plundered 16 runs from the final over to overhaul an imposing target of 206, and beat Royal Challengers Bangalore by five wickets with two balls to spare here yesterday.
Following the conclusion of their investigation into the shooting incident at the Petra Organization Futsal finale, the Guyana Football Federation (GFF) has concluded that the security arrangements for the event were inadequate but has nevertheless given approval for the match to be replayed under specific conditions.