The success of Courts' operations in Guyana and the rest of the Caribbean is largely attributable to the fact that the company has made consumer items affordable for ordinary people.
"Back in 1993 the acquisition of a television set would have proven particularly difficult for many ordinary people. In cases where credit was available that credit was extremely expensive. In most cases it was not even available at some of our large competitors. You had to save for several months to buy a television so that when we came to the market and made offers to ordinary people that were acceptable and affordable it had a profound impact and that impact resonates up to today."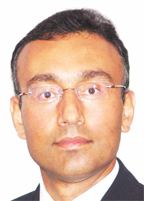 Meanwhile, in his assessment of the local operations of Courts, Alvis told Stabroek Business that while Courts had had "a satisfactory year" in 2008, the company anticipated a challenging year in 2009.
According to Alvis the company had increased its sales levels in 2008 over the previous year but that it was bracing itself for "a tough year" in 2009. "I am not sure that we can anticipate much growth in 2009, I think that the official GDP growth figure for 2009 is 1 ½ per cent and if that translates into growth in our sector we will be very pleased," Alvis said.    
And according to Alvis, Courts had already begun to respond to an anticipated tough year by placing greater emphasis on creating an environment that will further enhance its relations with its customers.
"We have taken the time to look within our own business to determine whether or not we are doing things as well as we can and whether we are creating the best possible offers for customers."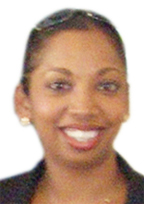 Alvis told Stabroek Business that the focus of Courts in 2009 would be on maintaining, even increasing its market leadership. "A lot of the activities that we have focused on during our in-house deliberations have centred around marketing and public relations. We believe that we will become even more relevant to the Guyanese population in 2009," Alvis said.
Courts Marketing Executive Molly Hassan told Stabroek Business that during this year the company would seek to sustain the various "innovative promotional programmes" that were in evidence last year. Hassan said that the company's promotions in 2009 would be product specific and will also focus on credit.
"We believe that by continually improving the quality of our product promotion we are putting ourselves in a better position to maintain our market leadership position," she added.
Meanwhile, according to Alvis while 2008 also had its challenges the volume of business done by Courts last year exceeded that done in 2007."While 2008 begun very well, by the second half of the year we started to see the emergence of the credit crunch in the United States and elsewhere. While this did not necessarily impact directly on the local economy what it did do was change the mindset of the local consumer and we started to see a more cautious approach purchasing" that would not otherwise have been the case.
Around the Web