City Hall workers rang in the New Year without their December pay as their employers were still cobbling together the required funds.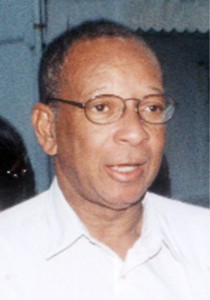 They should be paid by Monday as the municipality has accumulated some $25 million from tax payments so far and the Government has approved funds for its tax arrears.
At a press conference yesterday Deputy Mayor Robert Williams told the media that he had been in dialogue with President Bharrat Jagdeo who said that the funds had been approved for release yesterday. The City's Treasurer was to have reported to the Ministry of Finance to finalize details yesterday afternoon.
Williams said yesterday that he would be "most upset" if after all his "efforts and initiatives" workers were still not able to collect the money owed them.
Meanwhile the Deputy Mayor expressed disappointment with the municipality's bank for not heeding an appeal made to it for a loan. He said that a motion was being tabled by council which seeks to have the Municipality's account moved to another bank since it was surprising that Republic Bank (Guyana) Limited could not support the council which has been doing major business with it for almost one hundred years.
The workers are owed salaries for the month of December which amount to some $65 million.
The Government's tax arrears amount to $53M. Williams said that between that amount and the $25 million collected from property taxes, workers wages and salaries should be adequately covered. What will be left in the balance are monies owed to the City's contractors.
Meanwhile city hall's public relation officer Royston King told Stabroek News that some businesses have begun to pay taxes for 2009, something which the City is "extremely grateful" for. King said that there has not been any official word from the unions of workers proposing strike action again. However frustration is evident.
The Public Relations Officer also said that an additional $35 million is needed to pay monies owed to contractors who pick up garbage. King said that the city has expended money to keep Georgetown from flooding hence the impact on payments to workers.
Williams also told the media that there should not be a repeat of this situation in January as the tax collection in the early months of the year is normally favourable.
Around the Web