A Cuban orthopaedic surgeon died early yesterday morning when his car careened into the North Road canal in the vicinity of Alexander Street.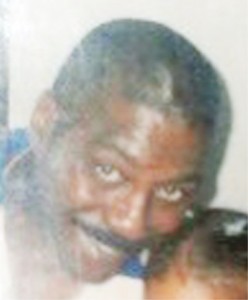 A valiant effort by public-spirited citizens to get him out of the submerged vehicle alive failed.
Dead is 47-year-old Dr. Ricardo Beaza Corrizon who resided at the Doctors Quarters.
At the time of his death, Dr. Corrizon was the head of the Orthopaedic Department at the Georgetown Hospital and also worked at the Woodlands Hospital.
A post-mortem examination performed at the Georgetown Hospital yesterday revealed that he died as a result of drowning. This newspaper understands that the body will be flown to Cuba for burial.
Though the details of the accident are sketchy, police said in a statement yesterday that the fatal accident occurred around 4 am.
According to their investigations Dr. Corrizon was driving his motor vehicle along North Road when he lost control of the car which ran into the trench. He was taken by public-spirited persons to the Georgetown Hospital where he was pronounced dead on arrival. At the man's home, scores of persons converged to offer their condolences. The man's wife, Dr Tiani was too distraught to speak with this newspaper.
Her nephew Alex Tesidor said that it is unclear what led to the accident but when he turned up at the hospital his uncle was already dead. From all appearances the doctor was returning home when the tragedy occurred and was trapped in the submerged vehicle for sometime before help arrived. The water in the canal was high owing to the heavy rainfall over the past few weeks.
A passer-by raised an alarm and an attempt was made to rescue him but the car windows were up and the doctor was wearing his seatbelt, making the task even more difficult for the volunteers. Stabroek News was told that the man was to join his two children in Cuba tomorrow on holiday.
From 2000-2003, Dr. Corrizon was stationed at the Georgetown Hospital as an orthopaedic surgeon. He then took up the position of Head of the Orthopaedic Department. Prior to that, he worked as a medical officer within the Ministry of Health. He has been living in Guyana for some 23 years.
Around the Web