Retired Colonel Chabilall Ramsarup has been re-assigned to the post he once held as Head of the Civil Defence Commission, replacing Major General (ret'd) Michael Atherly who has been promoted to a post within the Office of the President.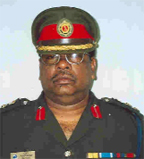 Ramsarup was serving as the Commissioner of Customs and Trade Administration within the Guyana Revenue Authority (GRA). He had previously served as the Head of the CDC from a period beginning in 2005 before he was assigned to his post within the GRA.
Atherly, meanwhile, has been promoted to the position of National Security Coordinator in the National Security Secretariat at the Office of the President. When this newspaper contacted OP spokesman Kwame Mc Coy, he said that these decisions had been made two weeks ago.
According to him, Atherly had been selected from among several other candidates to fill this important position. Mc Coy dismissed suggestions that Atherly had been removed from his post because of the administration's displeasure at the way the CDC had been responding to the current flooding situation across the country.
A recent assessment done by Oxfam International on the current flooding situation described the response by the relevant stakeholders as showing signs of "weak" coordination on the ground. The assessment also said that the CDC has been hindered by limited resources as it attempted to coordinate emergency responses.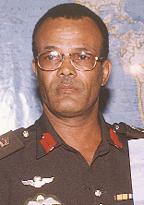 Oxfam has since clarified that its report was just an overview and not meant to be comprehensive.
Around the Web