Police in Berbice are still investigating the murders of the two women at Smythfield, New Amsterdam on Sunday and investigators say the killer appeared to have been invited into the house. So far, five persons have been held for questioning.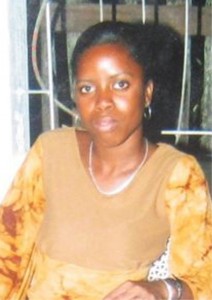 The gruesome discovery of the remains of Nekecia Rouse, 25, and her sister-in-law, 18-year-old Alexis 'Keisha' George was made between 6:30 am and 7 am with wounds to their necks. Rouse's body also bore stabs to the left ear and right shoulder.
Both women resided in the house where the stabbing took place but George's body was discovered in a yard obliquely opposite – under a tree, braced on an old stove – while Rouse's remains were found in the kitchen. They were both covered in blood.
An early-retired sergeant from the US Army, who was held on Sunday, is among the five persons who are being interrogated. He had been charged with murdering his Guyanese wife in Germany in October 2004. He was eventually acquitted of the murder in May 2007.
Rouse, reports said, had been involved with the retired sergeant until some six weeks ago when their relationship ended. Two other men, a traffic rank who owned a motorcycle and a minibus owner with whom she was reportedly involved are also in custody.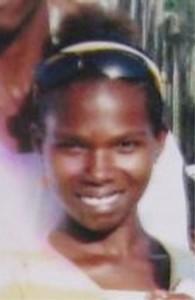 Reports are that neighbours did not hear any screams. However, a resident from the area said he was returning home around 3.40 am after dropping off passengers in Georgetown when he saw a white AT 212 Toyota Carina motorcar speeding out of the area.
Police confirmed yesterday that they received the report about the car and said the owner is also in custody.
This newspaper learnt too that a woman woke up during the wee hours of Sunday and heard a door at the house slam shut. She looked out and saw a car parked near an empty lot close by. She also saw a motorcycle shortly after.
She did not realize that anything was amiss and went back to bed only to find out the following morning that the women were brutally murdered.
There is a view that the person who committed the murder was invited into the house as there was no sign of forced entry.
Reports are that the attacker must have also been an acquaintance because he had apparently removed his footwear before entering.
This view derives from the fact that the blood stains on the kitchen floor showed that the attacker was barefoot. The footprints also reportedly fitted those of a well-built person.
This newspaper learnt too that the woman was recently pushed out of a bus and threatened by one of the suspects recently.
Rouse's mother June Joseph told this newspaper yesterday that she did not know the retired US army man or the other men her daughter was acquainted with.
She also said that her daughter never indicated to her that she had any problems. Her mother, a security guard said when she left for work at around 8:30 pm her daughter who was in a jolly mood told her she was going out for the night with her "girlfriends."
Rouse, a part-time teacher at a primary school in New Amsterdam and a beautician at a salon also in the town later went out to a party with her friends. Reports are that a male friend dropped her home around 3 am.
Joseph said that they are trying to make arrangements to inter the remains of the two women on Sunday.
Around the Web