Though blood is suspected to be on several items collected during the New Amsterdam double-murder investigation, DNA testing and overseas help are not options being considered by the police presently.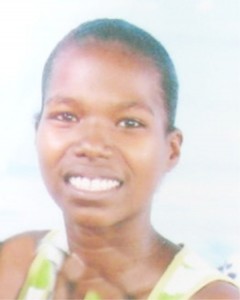 The Berbice police are relying on their counterparts in the city who are now conducting laboratory tests on the items as well as footprint samples. On completion, legal advice will be sought on the way forward.
On February 15, the bloodied bodies of Nekecia Rouse, 25, and her sister-in-law, 18-year-old Alexis 'Keisha' George were discovered at Smythfield, New Amsterdam between 6.30 am and 7 am. Both bodies had wounds to the neck. Rouse's body also bore stabs to the left ear and right shoulder.
George's body was discovered first in a crouched position under a tree, braced on an old stove in a neighbour's yard obliquely opposite the house where Rouse was found. From all appearances the attack occurred in the house but George somehow managed to escape despite her injuries. Rouse was found lying in a pool of blood in the kitchen.
The women's two young children were found in the house when the discoveries were made.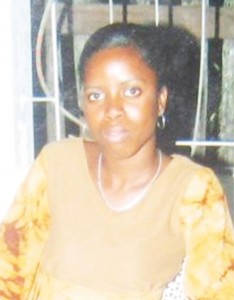 Crime Chief Seelall Persaud recently told Stabroek News that nothing has been sent overseas for testing and that several items were sent to the lab for testing.
Asked if international assistance will be sought to aid in the local investigation, he said that he could not answer that at this point in time.
Meanwhile a senior police source in Berbice has indicated that while investigators are awaiting the results, there are a number of theories that they are working on.
The officer gave assurances that all leads are being followed and that the investigation will continue until the police are satisfied that charges should or should not be laid.
Blood
Following the gruesome discovery that sent shock waves through the Berbice community five men were held among them Tyrone Talbot an early- retired sergeant from the US army. He had been involved in a relationship with Rouse.
In the following days, four of the suspects were released while the High Court granted a police request for the extension of the detention of the others which included Talbot.
After his release the 38-year-old who has been here on holiday since December last spoke in an interview with this newspaper.
Talbot said that he had learnt that blood samples were sent for testing but nothing was taken from him. Persaud when asked about this told this newspaper that he was unaware of any such samples being sent anywhere for testing but did know that several items were sent to the lab.
The crime chief's position was similar to that of a senior police officer in Berbice who said that several items with "what appeared to be blood" on them were collected but no blood samples were taken from Talbot or any of the other suspects. According to the officer "There was no need to take blood samples from Talbot or any of the other suspects".
The source confirmed that Talbot's sandals which appeared to have blood on them were among the items collected by police and are at the police lab in Georgetown.
Talbot had pointed out to this newspaper that the police went to his home and picked up a pair of sandals from the yard; it had two drops of blood on it.
He went on to explain that the blood was actually from a duck he and his stepfather had killed the day before.
Further he had said that ranks found a speck of blood on the tip of his index finger and it was actually from him pricking his nose but he was taken to the New Amsterdam Hospital where the doctor verified that there was a laceration in his nose.
The source said that while something that appeared to be  blood was found under Talbot's fingernail, the doctor reported that there was nothing in his nose to suggest there was bleeding.
Stabroek News was further told that the amount was too small for a sample to be taken.
In addition, footprints were taken from all the suspects and are to be matched against the bloody ones that were found at the murder scene.
An upset Talbot had said that both the police and a section of the media tried to blame him for the double murder because he was charged with the October 2004 killing of wife Chevonne Talbot in Germany. He was subsequently freed of that crime. Chevonne according to reports was found strangled to death in her home.
The man stated that he was innocent of any wrong doing.
Around the Web