Prime Minister of Belize, Dean Barrow says that the Caribbean Court of Justice (CCJ) is a key element of the Caricom governance process and he argued too that there is no room now for second guessing the Economic Partnership Agreement (EPA), which has many aspects that are time-bound.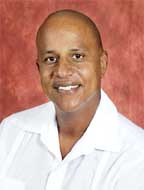 The prime minister of the Central American nation in opening remarks on Thursday at the Twentieth Inter-Sessional Meeting of the Government of CARICOM held in Belize City, Belize observed that, "with respect to the EPA, where many aspects are time-bound, revisionism and second guessing are, I believe we all now accept, overrated commodities."
Guyana's President Bharrat Jagdeo had been in the forefront of opposition to the EPA and secured two commitments from the EU which finally paved the way for Guyana to sign on but he still has reservations over the agreement and floated the possibility of its suspension at an ACP-EU meeting in Georgetown recently.
According to a press release from the Caricom Secretariat, the Belizean prime minister also drew attention to the "problems inherent in taming what can sometimes seem like this wild beast of Caribbean integration.
"The fact that for so many of the participants four days travel time is required to get to and from this two-day meeting, is emblematic of some of the challenges facing our community. The laws of geography are immutable and we will continue to be separated by considerable distances. The viable movement of goods and people requires cheap and reliable transportation, and at the moment neither is seriously available for countries at the respective far points on the regional chain. It is one of our dilemmas…," Barrow observed.
And making reference to the current global, economic and financial crisis, he said that at the heart of the deliberations at the meeting must be a reminder of what integration is designed to achieve. He recalled that according to the Preamble to the Revised Treaty of Chaguaramas, it is "…the need to promote in the community the highest level of efficiency in the production of goods and services especially with a view to liberalize foreign exchange earnings on the basis of international competitiveness, attaining food security, achieving structural diversification and improving the standard of living of peoples…"
However, Barrow asserted that "these days our core objective seems to need constant revalidation. The creation of a single integrated economic space requires not only common approaches and common policies, but common bureaucratic and administrative procedures. And, inevitably, in the process of adjustment to increasing global competitiveness of the whole, the relative importance and performance of individual member states will change."
The Belizean prime minister told the high-level meeting, attended by a number of dignitaries including Heads of State and Government of Caricom, Secretary-General Edwin Carrington, the Chief Justice of Belize and its government ministers and members of parliament, that "the politician has not yet been born who will easily embrace the prospect of relative shifts that are disadvantageous to his people. Yet, it is a fiction to believe that it is possible for each country in our movement to develop at an equal pace with others. The conundrum of how to square the circle remains."
Barrow who is also Chairman and Lead Head for Justice and Governance also raised the issue of the CCJ saying that "it represents a key element of the community's governance process, but so far only two countries (Guyana and Barbados) use it as their final court of appeal in civil and criminal matters."
He contended that, "the significance of our apparent unwillingness to replace the Privy Council with our own first class jurists is not lost on our populations. It can't help but contribute to cynicism about the seriousness of our commitment to Caribbean identity."
He noted also that in that matter Belize was a guilty party but  commended  the merit of the court as a critical lynchpin of the  regional movement; and undertook "to propose shortly the constitutional amendment that would allow Belize to sign on to the appellate jurisdiction."
Meanwhile, Barrow maintained that to sketch the problems that continue to face the Caricom region was not to discount the progress already made. In that light he recounted that, "In addition to the continued free movement of goods, there is now the free movement of capital and of services in our community. The year 2008 also saw the establishment of two other key elements of the CSME: the Competition Commission and the Caricom Development Fund. Also, the categories of free movement of skills have been enlarged to comprise now university graduates, media workers, nurses, non-graduate teachers and artisans."
And remarking that regional chatter had of late become especially gloomy while journalistic predictions were especially dire, Barrow said that the notion had even been advanced that Belize's magnificent Barrier Reef "may well prove to be the symbolic shoals on which Caricom runs aground." However, he struck an optimistic chord stating that "we must come away from this meeting with the renewal of energies and the reaffirmation of purpose that our Caricom citizens both demand and deserve."
Around the Web