-wanted man in custody
One of the men who was shot last Sunday on Main Street yesterday appeared in court charged with unlawful possession of a firearm and ammunition and was refused bail by acting Chief Magistrate Melissa Robertson.
And a second suspect is in police custody, having turned himself in on Tuesday.
Erasto Roberts, 35, was shot in the chest when two men involved in an argument drew their guns and fired at each other.
The police in a release on the shooting had said that during their investigation a search was conducted on a car and an unlicensed .32 Taurus pistol with five matching rounds was found. A 9 mm spent shell and a .32 spent shell were also found on the scene by the police. It is alleged that the car belongs to Roberts.
When this newspaper visited the man at the hospital on Sunday he had said he was on his way home when he heard gunshots. He had said he was running to his car when he was shot. Meanwhile, 22-year-old Abdool Imran Khan who was wanted by the police over his alleged role in the shooting incident turned himself in and is currently in the Brickdam lock-ups.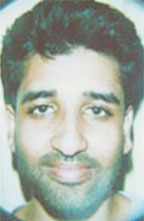 Police had on Tuesday issued a wanted bulletin for the Austin Street, Campbellville man.
According to a police press release, the man, accompanied by his lawyer, Senior Counsel Bernard De Santos, turned himself in at the Brickdam Police Station. A police source yesterday said the man will remain in custody as the investigation continues into the shooting.
On Tuesday the police named Khan as being wanted in connection with discharging a loaded firearm. They said his last known address was 11 Austin Street, Campbellville.
Gunfire erupted when the two men drew their weapons at the corner of Main and Hope streets and fired at each other hitting other persons in the process.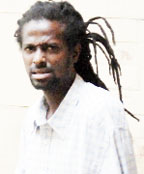 Others injured in the shooting were 45-year-old Joseph Nedford, a vendor outside the nightspot and Jamal Douglas, 22, of Turkeyen, East Coast Demerara.
Nedford had told Stabroek News that two men were arguing and one of them whipped out a gun and fired at the other. This move prompted the other man to run to his car, which was parked on the corner of Main and Hope streets, from which he took a gun and fired back at the other man.
Douglas told Stabroek News he was an innocent bystander.
Around the Web