The Abary kidnapping accused were yesterday slapped with a joint robbery under arms charge when they made their second appearance at the Mahaicony Magistrate's Court before Magistrate Darshan Ramdani and were further remanded to prison.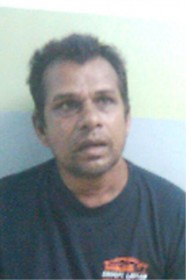 One of the accused who was allegedly caught with a weapon was also charged with unlawful possession of a firearm and unlawful possession of ammunition when the quintet made their court appearance. They first appeared in court last Friday charged with the daring daylight kidnapping of Mahaicony rice farmer Parasaram Ramnarace and his employee Patrick Skeete, almost a week ago.
The charge read yesterday alleged that Rajan Persaud called 'One Hand', 49, of Lot 48 Haslington, East Coast Demerara (ECD); Denswick Booker called `Garry', 29, of 582 Block 20, Haslington; Suresh Kant Hardowar called `Boyo', 23, of 513 Haslington; Michael Payne called Michael Henry, 35, of 210 Haslington and 18-year-old Dwaine Johnson called Dwaine King being armed with a gun robbed Ramnarace of $20,000, a gold ring and other items.
Persaud was also charged with possession one 12-gauge shotgun and nine matching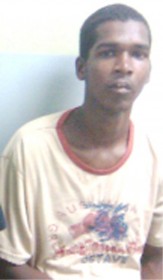 cartridges without having the requisite licences.
The accused will appear again at the same court next month.
Quick action by members of the joint services led to the rescue of Ramnarace of Dundee, and Skeete of Calcutta both in Mahaicony who were kidnapped in the Abary Backlands allegedly by the five men one of whom was armed with a gun on September 9.
Reports are that around 3 am, Skeete, who is an employee of the Ramnarace Brothers of Dundee, Mahaicony was pumping water in the backlands when the five men assaulted and bound him. Ramnarace was subsequently held by the men who robbed him of $20,000, a gold ring and other personal items. Demands for a $12 million ransom were later made.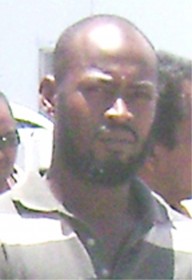 Police who were tipped off went to the area and after rescuing the two men arrested two suspects while three others managed to flee. Joint services ranks recovered one 12-gauge shotgun and nine matching cartridges.
One of the men was caught around 8 that night in Enmore with a bag of wet clothing by residents who noticed him acting suspiciously.
Then around 1 am the following day the other two were arrested on the Mahaicony Public Road.
Around noon on Friday the quintet appeared in the Vigilance Magistrate's Court before Magistrate Sherdel Isaacs-Marcus charged jointly with two counts of obstruction with intent to kidnap for ransom. Despite a strong submission, including alleged brutality at the hands of the police, the accused for remanded to prison. Persaud who was shot in the foot, Hardowar who sustained multiple chop wounds and Payne who sustained a bloodshot eye were taken to the Georgetown Hospital on Saturday for medical attention.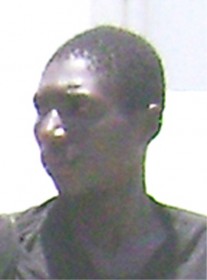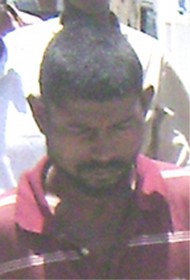 Michael Payne
Around the Web