Police up to late last evening were yet to locate the Island Princess, a boat they described as a "cargo vessel" reported missing last Tuesday, or its fourth crew member suspected to have been murdered in the same fashion as his three companions.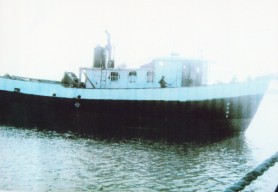 The three corpses which were all in an advanced state of decomposition and bore gunshot wounds to the head with the intestines missing are believed to be those of the crew members of the Island Princess which vanished some time last week.
The bodies of Thomas and Singh were found in the vicinity of Wakenaam and Hamburg Island on September 29 and 30 respectively.
The third body was found on the Essequibo foreshore.
Local investigators suspect the deaths are drug related and have since sought the assistance of Interpol and friendly law enforcement agencies through the Drug Enforcement Administration (DEA).
Around the Web