-Guyanese mothers had to lodge children's passports
Guyana has written the Antigua and Barbuda government inquiring about its new immigration policy after it received information that the passports of three sets of Guyanese children travelling to that country with their parents were being held by the authorities until their exit.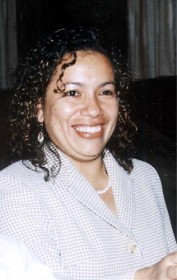 Foreign Affairs Minister Carolyn Rodrigues–Birkett told Stabroek News yesterday that the three reports came to the ministry recently.
She recounted one case to this newspaper in which a mother was travelling to the CARICOM sister state with her two children to visit a relative who was residing there legally. When they arrived and handed their immigration forms to the immigration personnel she was asked the routine questions, including her intended length of stay and the address where she was staying.
According to the minister the authorities took the name of the person with whom she was staying and asked if the children she had were hers. She was then told to sit down while the officer said he was going to get her sister with whom she was staying.
She waited there for a while and within minutes another officer came and asked for their surnames and then told her that she was required to leave the passports of the children with immigration until she was ready to leave. The woman then told the immigration personnel that she did not agree and after asking to speak with a supervisor, was advised that it was part of the country's immigration policy and if she did not want to comply she had to take the next flight out.
Forced to agree
The woman was forced to agree to leave her children's passports and was allowed entry into the country.
Rodrigues-Birkett said the woman's husband made contact with the ministry and informed it of the situation. He later advised that on their departure, the woman was handed back her children's passports along with a letter which had an official explanation that it was indeed immigration policy.
She told Stabroek News that many of the Caribbean countries hold up sovereignty when pronouncing on their immigration policies  but she feels that they should at least advise their sister states who would then be able to inform their citizens accordingly.
"… because we are all part of a community and we should also check whether the retention of the travel documents is a legal procedure," she emphasized.
The minister said she was concerned since the passports remain a document of the Government of Guyana and so at least an explanation should be given.
The Antigua Sun reported yesterday that its Immigration Chief Colonel Ivor Walker could not be reached for comment on the matter as he was out of the country. According to the Sun, over the past few months a steady stream of CARICOM  nationals, particularly from Guyana and Jamaica, have been returned to their countries  because they had violated the Antigua and Barbuda immigration laws.
Barbados policy
An immigration policy which was implemented by the Barbados government upped the temperature on the issue since many CARICOM nationals residing there without the necessary documentation would be  sent home if they do not qualify under a set of requirements. They have until December 30 to get themselves in order if they had been residing on the island for eight years prior to December 2005. Those residing there for shorter periods after the stipulated time  will have to leave or be removed.
It was this issue that took centre stage at the 30th Meeting of the Heads of the Caribbean Community which was held here in Guyana.
Barbados Prime Minister David Thompson had set the ball rolling when he called a press conference a day before the meeting's official opening to explain his country's policy.
At the meeting's ceremonial opening, President Bharrat Jagdeo emphasized that if nationals were ill-treated by their own people then the region could not expect a third country to receive its citizens in any better way. He said, too, that the region's work will remain incomplete until the day a child born anywhere in the Caribbean can wake up to a Caribbean minus boundaries and nationalities. It was a direct reference to the Barbados policy which was pilloried following reports of ill-treatment of Guyanese who were awakened from their beds in the wee hours of the morning and then sent home.
Antigua Prime Minister Baldwin Spencer also addressed the gathering on the matter and his focus was on how the once liberal policy on the island had impacted on the socio-economic infrastructure.
Spencer had said  that Antigua could not sustain a liberal immigration  policy amidst the growing threats posed by cross-border criminal activity and the challenges of the global financial crisis. According to him, continuing such an arrangement is counter-productive to his government's policy of providing the greatest good for its citizens.
"While Antigua and Barbuda will continue to welcome our brothers and sisters to our shores, our current immigration practices must be re-evaluated. A closer examination is warranted in respect of the capacity of the socio-economic institutions and infrastructure to adequately manage the continued inflow of persons desirous of taking up residency. . ." Spencer had stated.
A new policy was then introduced but so far its details have been sparse.
Comments

Several hundred more sugar workers are expected to be laid off from the Skeldon, Rose Hall, and East Demerara estates by next month and the Guyana Agricultural and General Workers Union (GAWU) yesterday urged that the decision be reviewed.

The commencement order establishing the Telecommunications Agency was signed last Friday, in anticipation of the liberalisation of the telecoms sector, Minister of Public Tele-communications Cathy Hughes announced yesterday.

Nickela Craig-Singh, the woman who was arrested last Friday after the Customs Anti-Narcotic Unit (CANU) found over 10 pounds of cocaine in the ceiling of her Soesdyke home, was yesterday sentenced to four years in prison and fined over $14 million after pleading guilty to possession of the drug.

Almost two weeks after he made a Facebook post in which he questioned whether the Indian High Commission was interfering in Guyana's internal affairs, Director of Public Information Imran Khan yesterday said that he regretted the "furore" his post created and admitted that it should have benefitted from "greater elegance or not have been made." After public reprimand and criticisms coming from even within the government, Khan, who initially staunchly maintained that he voiced his concerns in his private capacity as a citizen, said in a recent post on the issue that he now appreciates how persons may have interpreted his views as being some way reflective of the office he holds.
A young man seen in a recent viral video being brutally murdered in neighbouring Venezuela has been identified as a Port Kaituma miner.