The University of Guyana Inter-Faculty Table Tennis competition for the academic year 2008/2009 got off to a smashing start on Monday in the Cafeteria building.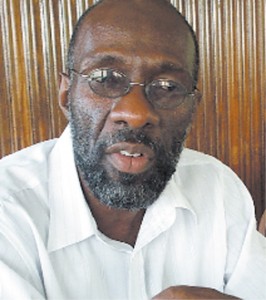 The opening matches saw the Faculty of Social Sciences coming up  against the Faculty of Natural Sciences where a high level of talent was displayed.
With Fiaz Yamin to the fore Natural Sciences ruled the evening's encounters.
Yamin and  Oliver Profitt of Social Sciences contested a combination of nail-biting games with Yamin managing to claim overall victory after coming back from two games down to win the best out of five games encounter 3-2.
Natural Sciences though, demolished Social Sciences 3 – 0 while the Faulty of Agriculture and Forestry gained a walk over victory from the Faculty of Health Sciences.
Faculty of Technology also benefited from a walk over from School of Education and Humanities while the Staff Team thrashed the School of Earth and Environmental Studies.
At the opening ceremony, Acting Registrar Vincent Alexander told the players and spectators that in his time at the Registry of the University, which was more than 20 years, there had never been an Inter-Faculty Table Tennis competition.
The running off of this competition, he stated, signalled the University's intention to take sport to a new level.
Added to that, Alexander outlined some of the benefits that students could derive from participating in sport at the university level.
Alexander disclosed that there are plans afoot to establish both co-curricula transcripts and sports-related credits as this new development, hopefully, would both motivate students and generate greater student participation in sport.
The competition continues daily with the finals billed for February 13 with a 5:30pm serve off.
Around the Web