By Rawle Toney
Dyna's Ravens remain on course to cop the Georgetown Amateur Basketball Association (GABA) First Division league after scraping past the Beepat Scorpions 78-72 on Wednesday at the Burnham Basketball Court.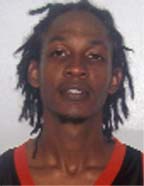 Ravens who remain the only undefeated team so far in the tournament came out looking for the much needed win and started well with point guard Ryan Stephaney and forward Kevin Lawrence leading the offensive flow.
However,  the Scorpions were able to claw their way back after stepping up their offensive run as well to end the first quarter on a good note. But the Ravens stalked their prey well and flew away in the second quarter with Lawrence being the primary scorer. Ravens led 42-29 at the end of the first half.
In the second half, some tactical coaching from Beepat's Vejai Panday saw the Scorpion's sting being very effectiv e on the Ravens as point guard Trevor McLeod, forward Rawle Toney and centre Darren Thomas piled on the points for their team.
Scorpions ended the third quarter very well but could not keep up the flow in the fourth as the Ravens, knowing the importance of the game, displayed much more composure to hold on for the win.
Lawrence led all scorers netting 28 points, inclusive of six three pointers.  Ryan Stephaney who also enjoyed a good night had 22 points while Ryan Gullen who provided the spectators with the  highlight of the evening displaying  thunderous one-handed dunk through traffic had ten points.
For Scorpions, Trevor McLeod had 21 points while Rawle Toney had 16 and Stephan Henry 13 points.
Ravens who are vying for the league title still have two more games remaining while their rivals, Courts Pacesetters are hoping that Ravens would slacken their impressive run. This also sets the tone for a grand climax to the GABA league since Pacesetters who only lost one game in the tournament have their final game against Dyna's Ravens.
The other game of the night saw Pepsi Sonics overthrowing Maccabees 62-59. With that loss Maccabees have suffered yet another defeat and they still have not yet won a game in the league.
Matches will continue this evening at the Burnham Basketball Court.
Around the Web