Several local hockey players are fine tuning preparations to compete in an International Indoor tournament next weekend in the United States, president of the Guyana Hockey Board, Philip Fernandes confirmed yesterday.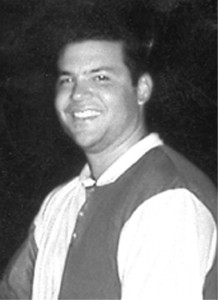 Fernandes disclosed that the tournament, organized by Brooklyn All Stars, will take place on March 14-15 in Washington.
"An invitation was extended to the local hockey fraternity by the Brooklyn All Stars team that has been a participant at our Diamond Mineral Water International Indoor tournament from its inception, so we decided to put together a team to compete in the inaugural event which is the brainchild of former Guyana national hockey players Jeremy Roberts and Brian Hope," he revealed.
Fernandes said that 11 players will travel from Guyana and will be joined by former national striker Charlie Carter who is based in Trinidad and Tobago as well as United States and Canadian based players Vernon Grattan-King, Ayodha "Fuzzy" Kishna, Tony Solomon, Paul Archer and Pierre Gravesande.
The Guyanese players will compete in the Men's Open and veterans competitions and will come up against several top teams from North America and the Caribbean.
The Brooklyn All Stars team is made up of former players from Guyana, Barbados, Trinidad and Tobago and Jamaica.
The local players expected to make the trip are Philip and Alan Fernandes, Ivor Thompson, Gregory Sills, Marcus and Tricia Fiedtkou, Damon Woodroffe, Dwayne Scott, Azad DeAbreau, Timothy Jonas and Devin Hooper.
Fernandes said that because so many administrators of the GHB will be participating in the tournament the 2009 season will get cracking on their return.
He said the season was scheduled to start last month but rain and later the unavailability of grounds affected the start.
However, hockey players will travel to the mining town of Linden on Tuesday (You-Man-Nabi) to compete in a one-day seven-a-side men's and women's  tournament organized by the Old Fort Hockey Club.
It promises to be a welcome return for hockey in the mining community and for the seven-a-side format.
The teams that are expected to compete are Old Fort, Georgetown Cricket Club, Hikers, Western Dragons, Carib Degenerates, players from Linden and the Guyana Police Force.
Bully off time will be 10am.
Around the Web