Local golfers will be in action on Saturday in the General Equipment Medal Play tournament billed for the Lusignan Golf course. Organisers expect close to 30 players for Saturday's tournament which will be used as a warm up for the local contingent due to travel to neighbouring Paramaribo for the RBTT sponsored Suriname Open championships slated for next month.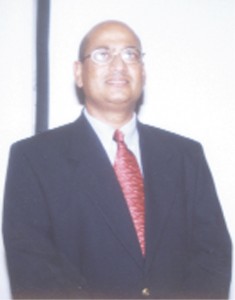 The field is expected to include Patrick Prashad, Albert Semple, Mike Guyadin, Christine Sukhram, Andres Voight, Ian Gouveia, Colin Ming, Brian Glasford, Maurice Solomon, Joann Deo, Brian Hackett, Ronald Bulkan, Jerome Khan, Mel Sankies, Andre Cummings, Carlos Adams, Dr. Ram Singh, Mike Mangal, Maurice Solomon, Chatterpaul Deo, Gavin Todd, Mark Lashley and Esau Shamshudin.
Tee off is at noon and a representative of the sponsors has been invited to assist with the presentation of prizes.
Meanwhile, six players have already confirmed their participation for the Suriname Open and another six are likely to travel to the neighbouring republic.
Club Captain Jerome Khan will spearhead the Guyana contingent which will include Prashad, Gouveia, Guyadin, Bulkan, Sukhram while the other players likely to attend include 2008 Guyana Open champion Imran Khan  and Voight.
"With the Berbice Bridge now in operation several players have been showing a great interest in driving to Suriname," Khan said. Four local players are also listed to take part in the Sir Garfield Sobers Invitational Classic billed for April 23-26 in Barbados. The players are Jerome Khan, Mike Guyadin, Ian Gouveia and Lester Alves.
Around the Web