By Colin Rickards
Colin Rickards is an author, journalist/broadcaster and Caribbeanist with long connections to Guyana and its authors.
The republication of four of the early novels of the late Guyanese author Edgar Mittelholzer (1909-1965), and the intended republication of six more, along with his autobiography, and a detailed evaluation of his work, as well as a full scale biography, is giving a fresh lease of life, and a whole new readership, to a near-forgotten author who died more than half a century ago.
Jeremy Poynting, who heads up the Peepal Tree Press, based in Leeds, England, has been the catalyst for this renewal of interest in Mittelholzer, a pioneering Caribbean writer.
In creating a series called "Caribbean Modern Classics," which will put back into print many novels by West Indian writers who came into their own in the 1950s and 1960s, Peepal Tree Press is providing a new platform for Mittelholzer and fellow Guyanese novelists Jan Carew, Denis Williams and O.R. Dathorne, as well as Andrew Salkey, Roger Mais and Neville Dawes of Jamaica and George Lamming of Barbados, among others.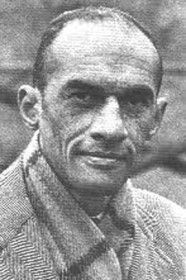 Mittelholzer will have the lion's share of the early part of this series, and Peepal Tree has already republished his 1941 gem Corentyne Thunder, and his novels A Morning at the Office (1950), Shadows Move Among Them (1951) and The Life and Death of Sylvia (1953).
Next year will see the republication of Mittelholzer's famed Kaywana Trilogy, another early novel, his autobiography and an anthology of Mittelholzer's published and unpublished work by Juanita Cox titled In the Eye of the Storm: Edgar Mittelholzer 1909-2009 Critical Perspectives.
Cox, the reigning Mittelholzer scholar, provided the Introduction for the Peepal Tree edition of Corentyne Thunder, which she called "a remarkably rich and sophisticated first novel," and said it made "a bold commitment to the Caribbean reality and is an aesthetically rich work of fictive art." She also did the Introduction for Peepal Tree's The Life and Death of Sylvia.
Mittelholzer's first book — Creole Chips — was locally printed in British Guiana in 1937, and the author sold it himself in New Amsterdam and Georgetown. The following year he completed Corentyne Thunder, but spent two years looking for a British publisher. In mid-1941 it appeared under the prestigious imprint of Eyre & Spottiswoode in London, just before Mittelholzer left British Guiana for wartime service in the Trinidad Royal Naval Volunteer Reserve.
Eyre & Spottiswoode sent out a number of Review Copies to British newspapers and magazines, and shipped a few copies to bookshops, but before their normal distribution was complete a German bomber, on one of Hitler's raids on London, scored a direct hit on their warehouse.
Back in the early 1960s the only copy of Corentyne Thunder known to me was in the Golders Green Public Library in London. I borrowed it several times, as did such up-and-coming Caribbean-born authors as Salkey, Carew, Lamming, and several others.
Golders Green was a predominantly Jewish area, and the sight of non-White library borrowers there was so unusual that the Librarian once asked me about the sudden popularity of the book, which had a waiting list.
I explained that most of the borrowers were members of a burgeoning group of young writers, like the book's author, from the Caribbean. She sniffed, and said that if the Library's copy was actually so rare she would put it in a glass case when it was not out on loan, and might even consider charging a deposit to borrowers.
In 1948 Mittelholzer and his Trinidadian wife moved to London. In his luggage was the manuscript of a Trinidad-set novel called A Morning at the Office, which would be published by Hogarth Press two years later. Then came Shadows Move Among Them, followed by Children of Kaywana, the first of the Kaywana Trilogy, and another novel in 1952.
When Mittelholzer was awarded a year-long Guggenheim Fellowship he decided to spend the time in Canada and he and his wife moved to Montreal, living there from August, 1952, to April, 1953. They did not like the weather or the city. Shortly after The Life and Death of Sylvia was published they moved to Barbados, remaining until May, 1956, then returning to England.
Mittelholzer enjoyed inserting himself into his books and appears as two different characters in A Morning at the Office — the U.S. edition was called A Morning in Trinidad — and as one in The Life and Death of Sylvia. Among his major interests was religion, usually of the unorthodox kind. Oriental occultism, which he first discovered when he was 19, was another of his preoccupations, and suicide was a frequent theme in his books.
I first met Mittelholzer shortly after he returned to England. By then he had published nine books in England, including the first two volumes of his Kaywana Trilogy and his ghost story My Bones and My Flute, had established a strong link with publisher Secker & Warburg and was working with BBC Caribbean Service's programme "Caribbean Voices." I then went into the Royal Air Force to do my compulsory National Service, and our paths did not cross again until late 1958.
By that time he had published four more books, including the third in the Kaywana Trilogy and his first non-fiction work, a travel book called With a Carib Eye. He had also severed his links with "Caribbean Voices," but retained connections with the Caribbean Service, and travelled up to London from his home in the country fairly often. Salkey, who was well dug in with the Caribbean Service and the BBC World Service, was a special friend of Mittelholzer and the three of us liked to lunch in Fleet Street.
Mittelholzer's venture into Guyana's history was his boldest stroke, requiring much research and imagination, and the ambitious Kaywana historical trilogy eminently displayed his literary powers.
"I can't think of any other West Indian writer who has such narrative fluency," says Guyana-born Dr. Frank Birbalsingh, Senior Scholar and Professor Emeritus of York University's Department of English. "He was an amazing talent."
Mittelholzer and his wife divorced in 1959 and the following year he married again. In 1961 he had three books published, by three different publishers, one of them — The Mad MacMullochs — under the nom-de-plume of H. Austin Woodsley. He fell out with publisher Secker & Warburg over a novel they considered pornographic, and also grew more and more reactionary in his thinking. His writing reflected this, and, as the content of his novels made them ever harder to place, he cast his net widely for outlets.
Few of his last books, issued by several different publishers, can have been financially successful, or have really helped him to meet his commitments to his first wife and their three children, or the need to support his second wife and their small child.
On May 5, 1965, then living deep in the British countryside west of London, Mittelholzer took a can of gasoline and a box of matches into a field near his home, doused himself with the fluid and set himself alight. I drove Salkey, Lamming and Carew down to Farnham, some 40 miles outside London, on a wet and chilly English day for the funeral. When Mittelholzer's final book, The Jilkington Drama, was published a few months after his death, we were all astounded to find that self-immolation was the fate of the novel's central figure.
Part 2 next week
Around the Web