Republic Bank (Guyana) Ltd recently handed over a cheque to Castellani House as its contribution to the eighth biennial National Drawing Competition.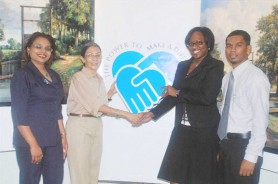 According to a release from the bank, it has been the main sponsor of the competition hosted by the National Art Gallery, Castellani House over the last 15 years.
The donation forms part of the bank's Power to Make a Difference social investment initiative.
Around the Web