A 38-year-old mother of six has died in the latest in a series of maternity deaths which have rocked the public health system over the past three months and forced the government to address the issue at the highest level.
The dead woman is Marion Bristol of 47 Mile Mabura Road, Region 10, a housewife and grandmother of four. She died late Monday night at the Georgetown Public Hospital (GPH) after being transferred from the Linden Hospital Complex (LHC) on Saturday, a GPH release yesterday stated.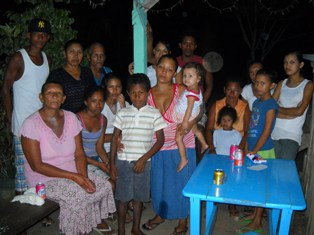 According to the release, Bristol was transferred to the city "as a result of the baby having a 'heart beat that was considered too fast and the position of the baby showed cause for concern'."
"Upon the patient's arrival at GPHC, she was assessed and it was found the baby's heart rate had returned to normalcy. The patient was subsequently admitted to the Pre-natal Ward where constant monitoring was done. She showed no signs of pain or discomfort so there was no need for immediate surgical intervention," it continued.
It added that an ultrasound was subsequently ordered to determine whether or not a normal delivery would have had to be performed, as against a Caesarean Section (CS) due to the position of the baby but due to the pace of the delivery the ultrasound could not be done.
The hospital said that around 9.50 pm on Monday Bristol started complaining of pains and she was bleeding profusely. Further, it was noted that she was in labour at the time and the bleeding continued which was deemed out of the ordinary. The hospital had also noted that Bristol had a history of having previously delivered via CS which poses an increased risk of bleeding during subsequent pregnancies.
"At this time, the patient was prepared for a CS in the theatre. However, labour was very hasty so she had to be delivered in the labour room (a healthy baby girl was delivered); at which time, the profuse bleeding continued and further complications were recognized – there was no visible afterbirth, the placenta was removed, but the bleeding still continued," the GPH stated.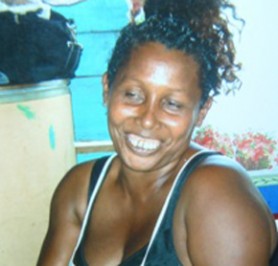 According to the hospital, the most senior staff was summoned and the patient was transported to the theatre but she began gasping for air before she arrived there.
"Resuscitation measures were performed for close to half of an hour, but to no avail. It is noteworthy that from the time of the patients first cry for pain to the time of her demise, no more than one and a half hours had elapsed," the statement read.
The hospital added that the medical, nursing and other staff "worked feverishly in an attempt to save the patient's life."
It concluded by saying that an investigation has been launched into the circumstances surrounding Bristol's death as is the case with all maternal deaths.
Bristol, who had been living at 47 Miles for some eight years, was originally from Bartica. Her five other children are Jennifer Houston, 22; Ashton Houston, 20; Keon Simmons, 11; Glendon Williams, 8; and Slicia Williams, 6.
The woman's niece, Elise Simmons, said she called Bristol earlier Monday night to enquire how she was feeling and was told that she was in pain and that she wanted her relatives near her. Simmons said she asked the whereabouts of the doctors and nurses and Bristol told her that she was calling for them but none had responded. Simmons said she had called Bristol from Linden and told her she would call again when she reached Mabura. She relayed that when she called again Bristol was still crying out for pain but told her that the nurses had moved her to a bed closer to them.
Stabroek News learnt that Bristol's brother Murtland Simmons had also called the hospitalised woman and she also told him that she wanted her family by her side.
Justino Simmons, a nephew, said he visited Bristol last Saturday at the Linden Hospital Complex and took her a piece of birthday cake from his observance the previous day. He said he spent the entire morning and mid-afternoon with her and while she was feeling some pain she was up and about and had followed him outside and sat with him for awhile. The young man said he was therefore surprised when he reached Mabura later that afternoon to learn that she was not doing well and had been transferred to the GPH.
Meanwhile, a neighbour related that on Thursday as he was going to the phone booth in the community to place a call, Bristol's brother Murtland, asked him to call the woman and check on her condition. The man said she told him that her water bag had burst and that they were taking her to check on her unborn child's heartbeat.
Friends and relatives were gathered at Bristol's home in mourning when Stabroek News visited last night and they blamed the LHC for her death saying it was gross negligence on their part since the woman's water bag had ruptured since Thursday and they knew since then that that the baby had an irregular heartbeat.
Meanwhile, her mother-in-law said that Bristol had experienced complications during her previous pregnancy because she was suffering from typhoid and malaria and according to her she was also suffering from these ailments during her last pregnancy. The woman added that Bristol had visited the 47 Miles health post infrequently because she was seeing a private doctor at Linden.
Bristol's death follows that of GPH nurse Charlene Amsterdam on October 24 who also died from excessive bleeding, two days after delivering a healthy girl.
And on October 20 another woman, 21-year-old Yogeeta Bishram of No. 60 Village, Corentyne died early that morning at the New Amster-dam Hospital (NAH) after delivering her second child; a healthy baby girl at the Skeldon Hospital.
She was admitted to the Skeldon Hospital the previous day and her husband, Chandradat Gobin told Stabroek News that when he left everything was fine with her. And prior to that acting headmistress of the Prince-town Nursery School in Corriverton Esther Dwarka-Bowlin died after giving birth to her third child at the Skeldon Hospital. Her death had prompted the Cabinet to get involved with officials from the hospital having to appear before a special Cabinet sub-committee.
There were other maternity-related deaths in the Ancient County over the past several months. Rebekha Chinamootoo, 26, of No. 36 Village, Corentyne died in September after giving birth to a healthy baby boy by via c-section at the NAH. A teenager, Nadira Sammy (16 years) of No. 69 Village who was diagnosed with high blood pressure lost her life at the NA Hospital before giving birth.
And the GPH had stated in September that an investigation had been launched into the circumstances surrounding the death of Aseelah Haqq, 33, of Middle Walk, Buxton, East Coast Demerara who died early that month while she was attached to a life support machine hours after delivering her child.
Ayesha Haqq said that despite instructions from a doctor that a Caesarean Section should be done on her sister to deliver her baby the woman was forced to endure normal labour.
Her sister was referred to the GPH by the Beterverwag-ting Health Centre. Aseelah had been suffering from complications and her pregnancy had gone over 42 weeks. Her sister, Ayesha further inform-ed this newspaper, was also a diabetic.