Caribbean Airlines announc-ed yesterday that its Chief Executive Officer, Captain Ian Brunton has demitted office and that Vice President Commercial and Customer Experience of Caribbean Airlines and Air Jamaica, Robert Corbie who had been acting as CEO of the Trinidadian owned airline for the last week, has been appointed acting CEO.
According to a press release from Caribbean Airlines, newly appointed Caribbean Airlines Chairman George Nicholas III and the Board of Directors gave their full support to the new acting CEO. Corbie has more than 25 years experience in the aviation business.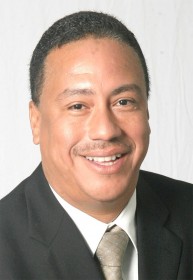 Corbie will be overseeing a newly merged workforce of 1,866 employees.
He was quoted in the release as saying that he has been mandated to have the airline function as one company responsible for two brands: Caribbean Airlines and Air Jamaica. "In keeping with the statements made by the Honourable Prime Minister in early July, we intend to nurture two distinct brands, one of Air
Jamaica and the other Caribbean Airlines," Corbie was quoted as saying.
Caribbean Airlines will maintain its corporate character, while Air Jamaica, which already has a renowned reputation with the tourist market, will retain its name and own corporate identity as an exotic destination, the release said.
Although plans were announced for integration earlier this month, the new board of directors has announced that as leased Boeing 737-800 aircraft arrive to replace the current Air Jamaica Airbus fleet, they will now retain the Air Jamaica name and branding.
Around the Web