A CARICOM–Australia forum opened yesterday with the Pacific nation promising to urge developed nations to honour financial pledges to beleaguered Haiti, which has been ravaged by earthquake, disease and political instability this year.
The commitment came following a call from outgoing CARICOM Secretary General Sir Edwin Carrington for assistance in getting countries to honour pledges amounting to billions of dollars, following the January earthquake in the CARICOM member state.
The first CARICOM-Australia High Level Meeting on Development Assistance Partnership was held yesterday at the CARICOM Secretariat and the assurance was given by Director General of AusAID Peter Baxter during the opening ceremony.
Baxter said the international community would not get a "passing grade" as the quake anniversary approaches even as he noted that his country had fulfilled its pledges. "We will use our voice in the international community to call upon others who have made pledges but not yet delivered on those pledges to do so. It's not good enough to have a warm inner glow at an international conference and announce a large amount of assistance but then not deliver on it," he stated.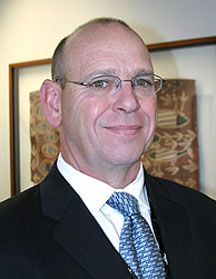 However, Baxter said he believed the slow disbursement may be a manifestation of the impact of the financial problems in many developed countries, particularly in Europe. "One of the fortunate things about Australia is that we have a strong economy that continues to grow but for many of the traditional donors in European countries and in North America you're seeing quite difficult domestic economic circumstances, which [are] impacting on their ability to deliver on the pledges," he said.
But Baxter added that "you don't promise what you can't deliver" and he noted that while the pledges may have been done with goodwill this does not provide practical assistance. "The people who have been affected by the earthquake in Haiti, as you know, were already in a very difficult situation before the earthquake; this is not the time to cut back on assistance to those people who are most in need," the AusAID head stated.
Earlier, Carrington praised Australia's "prompt and substantial response" to the earthquake. "Your government's commitment to contribute to the longer term development of Haiti in partnership with CARICOM is most welcome. It is particularly reassuring and heartening that Australia is among those few countries that have lived up to its word and its commitment to Haiti by actually disbursing the $24M in funds which it pledged," he added.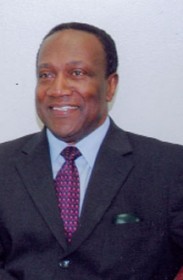 According to Carrington, the Community is "more than a little distressed" at the fact that almost a year after the quake "only a mere 10%" of the pledges made by the international community has been honoured.
Donors earlier this year pledged nearly US$10B in aid to Haiti following the quake which killed more than 200,000 and left a million homeless. The US had pledged some US$1.1B over the next two years while the EU's had amounted to more than US$1.6B.
Carrington also thanked the Australians for their contribution of US$1M to the UN Haiti Cholera appeal to help combat the epidemic which broke out in October and has claimed more than 2,000 lives with over 90,000 infected.
He noted that a small CARICOM preparatory mission is currently in Haiti organising for a larger medical mission.
The relationship between CARICOM and Australia is expected to go beyond the provision of technical assistance and will encompass policy dialogue on issues such as climate change, transnational crime, and restructuring of the international financial architecture. 
Among the matters that were to be examined at yesterday's caucus were a review on the progress made in the relationship between the region and Australia, areas of assistance, and international issues relating to trade, climate change, disaster risk reduction and security.
Around the Web