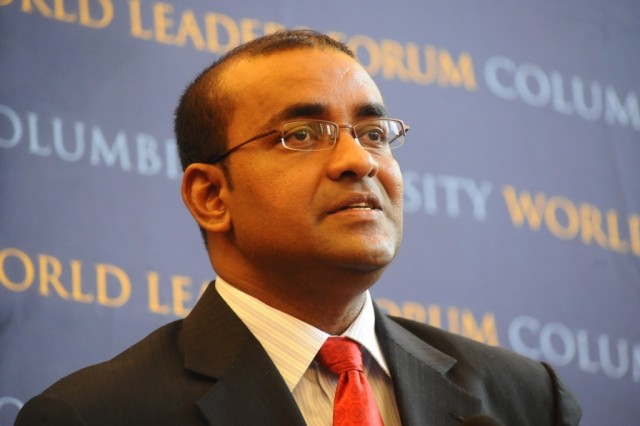 The Guyana Agricultural and General Workers Union (GAWU) will not be derecognized by the Guyana Sugar Corporation (GuySuCo) while this government is in office, President Bharrat Jagdeo said.
According to a press release from the Government Information Agency (GINA) yesterday, Jagdeo said in an invited comment on Friday that while he understood the frustration of the GuySuCo board and management, derecognition would not be entertained by his government.
On Thursday, GuySuCo sent a letter to GAWU in which it said that the corporation was considering the termination of the Recognition and the Avoidance and Settlement of Disputes Agreement of 1976 over the union's continual flouting of procedures before a strike is called.
GINA said that the President declined to elaborate on the dispute between the corporation and the union, although he did say the matter would be discussed at an internal meeting which was scheduled for yesterday, and more on the issue would be forthcoming shortly.
Minister of Agriculture Robert Persaud who was with the President in Brazil when GuySuCo sent the letter, also expressed the view that derecognition would not be contemplated, the release stated. He went on to say that he was awaiting a report from GuySuCo Board Chairman, Dr Nanda Gopaul, on the negotiations between GAWU and the corporation's management.
Meanwhile, a press release from GuySuCo yesterday said that the decision to review its relationship with GAWU was based on what was expected of the union under the terms of the 1976 labour agreement.
In its letter to GAWU, GuySuCo said, it had sought to highlight the constant violation of the 1976 agreement, more particularly at this critical juncture of the industry. "No corporation," it continued, "would allow a union representing the majority of its workforce to continue such actions with impunity at the expense of the future viability of the sugar industry."
The corporation deplored the union's "abrasive focus" on the decision to review the agreement rather than evaluate "honestly" the serious considerations which led to the decision, and it described GAWU's approach as "headstrong."
"The union is once again reminded that the current challenges to the industry are real and can only be overcome by a unified approach, dedication and hard work," the release said, going on to call on GAWU to "act in the best interest of the industry, which is the provider for both the workers it represents and itself."